ServiceNow's new solutions to drive innovation at scale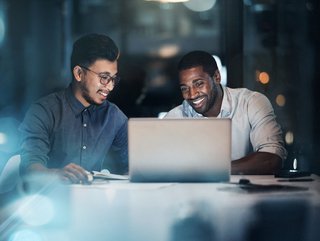 At its Knowledge '22 event, ServiceNow has announced the launch of three new solutions built on the Now Platform to advance digital transformation efforts
ServiceNow, a leading digital workflow company, that aims to make the working world better with its digital solutions, has introduced three new solutions into its Now Platform.
The Now Platform is designed to help customers accelerate their digital transformation journey.
"Today's business and technology leaders are facing new challenges, from low-code governance to increased demand for faster solutions," said Chirantan "CJ" Desai, Chief Operating Officer at ServiceNow.
"As a leader in the digital business era, ServiceNow empowers customers with scalable, purpose-built solutions that help them stay a step ahead in serving their own employees, customers, and citizens. The powerful new solutions we're launching today enable organisations to create better digital experiences for the modern workplace," he adds.
The three new innovations were announced in tandem with Knowledge 2022, ServiceNow's annual event providing networking, roundtable discussions, demos and more centred around the latest power, predictability and flexibility of the Now Platform.
BizClik Media Group were fortunate enough to receive an invitation to the Knowledge 2022 event in The Hague, The Netherlands and will be posting updates from the event over the coming days.

Enabling transparency and responsiveness with ServiceNow's new solutions
Now Platform's new additions include a Service Operations Workspace, App Engine Management Centre (AEMC) and Public Sector Digital Services - these features work across organisations and within the public sector to digitize complex processes and accelerate productivity.
The Service Operations Workspace gives service desk agents and operations teams a single place to manage work, collaborate, and have shared visibility into issues. This feature includes a unified user experience for agents and operations teams to work on the same problem at the same time and solve issues faster.
By introducing this to the platform, ServiceNow is helping to reduce downtime, improve customer satisfaction, and increase productivity across multiple groups.
With AEMC ServiceNow is opening up the opportunity for co-innovation between business and IT with low-code app development governance. This feature comes as the number of citizen developers creating low-code solutions grows. As a result, the role of IT must evolve to empower co-innovation at scale while maintaining governance protocols, which ServiceNow is enabling.
AEMC, a lowcode governance solution, can successfully scale and safeguard app development across an organisation with App Engine. Platform admins can also set guardrails, apply standards, enable co-innovation between business and IT, and check for compliance in a single place without any friction.
On top of this, the AEMC feature helps centrally manage all aspects of low-code app dev, from app intake to collaboration requests, to pipeline monitoring and deployment tasks. With ServiceNow's recently published Citizen Development Centre of Excellence (CoE) website, customers can also find the content they need to build a successful citizen development program with App Engine.

Finally, the Public Sector Digital Services feature provides governments with a digital foundation to deliver consumer-grade experiences from request to resolution.
This solution provides out-of-the-box public sector data models and workflows to help governments speed innovation, deliver better experiences, and resolve requests faster. As a result, constituents benefit from increased convenience, transparency, and responsiveness.