Shift to digital first could be 'positive Covid-19 legacy'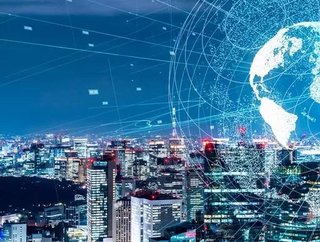 Annual trends survey suggests technology will play a major role in the global economic recovery as companies shift to a digital first mindset...
A shift to a digital first mindset is likely to be a "positive Covid-19 legacy", according to a new survey.
The Advanced Annual Trends Survey found 77% of respondents this year believed the pandemic's legacy would have a positive impact in terms of technological adoption.
Tech vs business survival
However, companies were likely to hedge their technology investment against business survival, with 54 per cent committing to the latter, and 59 per cent confident of investing in cloud software and other technology.
Nearly all the respondents (98 per cent) agreed that technology would play a major part in the global economic recovery.
The survey, now in its fifth year, questioned over 1,000 decision makers with a view to forecasting technological trends over the next year.
Gordon Wilson, CEO at Advanced, said, "Already, we have seen that the shift to a digital first mindset has been rapidly accelerated. In the healthcare sector, for example, many clinicians and patients are now communicating and interacting virtually. In fact, according to the Royal College of GPs, around 70 per cent of GP appointments have been carried out via video or telephone since the introduction of lockdown in March 2020.
"The legal sector is experiencing somewhat of a digital transformation too, with judges and lawyers working from home and courtrooms becoming virtual. We still have a long way to go, but it's encouraging to witness the positive and empowering effects that technology can have on organisations, employees and communities during this turbulent time."
'Educating employees may be problematic'
He added, "There's still a job to be done in educating some employees as to the benefits innovation will bring and ensuring there is willingness to embrace this change. People need to understand how the tools they are given will make their jobs easier, and better, or they will want to revert to their old ways of working. This will be problematic given the evolving working practices that now need to take place as we adapt to the impact of the pandemic." 
Julian David, CEO at techUK, said, "Effective use of technology is likely to play a central role in our global economic recovery. Organisations, both large and small, are already implementing tools and technologies to support the changes in our working environment.
"Given the long-term implications of the pandemic, this support must continue. Not all employees are open to adapting to new digital ways of working, however, so leaders need to take extra steps to address these concerns to ensure nobody feels left behind."