Siemens and AES partner to launch new energy storage JV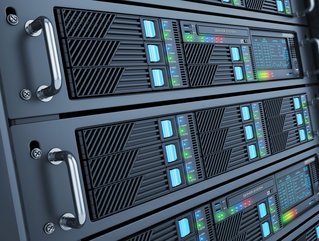 Siemens and AES have formed a new global energy storage technology and services company under the name Fluence. The joint...
Siemens and AES have formed a new global energy storage technology and services company under the name Fluence.
The joint venture will bring together AES' ten years of experience deploying energy storage in seven countries with over a century of Siemens' energy technology leadership and its global sales presence in more than 160 countries.
Combining the proven AES Advancion and Siemens Siestorage energy storage platforms with expanded services, Fluence will offer customers a wider variety of options to meet the challenges of a rapidly transforming energy landscape.
The company says it will "empower" customers around the world to better navigate the fragmented but rapidly growing energy storage sector and meet their pressing needs for scalable, flexible, and cost-competitive energy storage solutions.
Siemens and AES will have joint control of the company with each holding a 50 percent stake.
"As the energy storage market expands, customers face the challenge of finding a trusted technology partner with an appropriate portfolio and a profound knowledge of the power sector," said Ralf Christian, CEO of Siemens' Energy Management Division.
"Fluence will fill this major gap in the market. With the global reach of an experienced international sales force as well as Siemens' leading technology platform Siestorage at its disposal, Fluence will be perfectly equipped to serve this very interesting market."
Fluence's global headquarters will be located in the Washington, DC area with additional offices located in Erlangen, Germany and select cities worldwide.
The transaction is expected to close in the fourth quarter of calendar year 2017, subject to regulatory and other approvals.
Fluence will operate independently of its parent companies, combining the robust capabilities and expertise from Siemens' battery-based energy storage solutions group under the Energy Management division with AES' subsidiary, AES Energy Storage.
AES and Siemens are currently ranked among the leading energy storage integrators worldwide by Navigant Research.
Together, the two companies have deployed or have been awarded 48 projects totaling 463 MW of battery-based energy storage across 13 countries, including the world's largest lithium-ion battery-based energy storage project near San Diego, California.