Skechers becomes latest fashion brand to enter the metaverse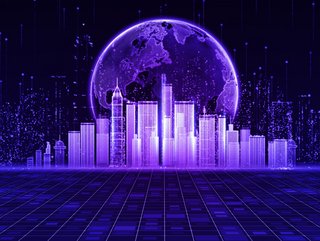 Skechers has leased space on virtual land owned by Metaverse Group to build a store on the Fashion Street Estate located in the Decentraland Metaverse
Global lifestyle brand, Skechers, has entered the metaverse by becoming the first to sign a lease in the Fashion District of Decentraland, a decentralised virtual reality platform powered by the Ethereum blockchain.
The company has also recently filed trademark applications throughout the world to sell virtual goods such as footwear and apparel, setting the foundation for new growth opportunities in the metaverse.
A fashion district is being built within Decentraland. Last year, the Toronto-based Token.com announced the acquisition of a 116 parcel estate in the heart of the Fashion Street district within Decentraland via its subsidiary, Metaverse Group. At the time Decentraland declared this to be the largest metaverse land acquisition to date.
"Our Decentraland agreement is an investment in our future," said Michael Greenberg, president of Skechers. "We look forward to embarking on this virtual era, and exploring creative ways for our brand to engage with new customers and audiences as we launch the new Skechers experience."
Navigating the virtual world
Within the Decentraland platform, users can create, experience, and monetise their content and applications. In this virtual world, users can buy plots of land that they can navigate, build upon and monetise.
The 3D virtual space within Decentraland is called 'Land', a non-fungible digital asset maintained in an Ethereum smart contract.
Land is divided into parcels that are identified by cartesian coordinates (x,y). These parcels are permanently owned by members of the community and are purchased using MANA, Decentraland's cryptocurrency token. This gives users full control over the environments and applications that they create, which can range from anything like static 3D scenes to more interactive applications or games.
High fashion entering into the metaverse
Decentraland recently announced it will be hosting its first Metaverse Virtual Fashion Week (MVFW) between March 24 and 27. Dozens of global brands and thousands of visitors will be able to virtually attend fashion shows and live music sessions at branded after-parties and buy and wear digital clothing directly from catwalk avatars.
Brands and investors buy digital plots of land to house everything from shows and music concerts to after-parties. MFW attendees will be able to buy and wear digital clothing straight from the runway, with the help of an Ethereum wallet and customisable avatar.
Many global high fashion brands are entering the metaverse. For example, Gucci and Ralph Lauren already have virtual pop-up shops on Roblox and Zepeto; while Balmain and Adidas are some of the brands that have dropped NFT collections.