The smart software decisions to avoid business complications
By Antony Attfield, Services Manager at SoftwareONE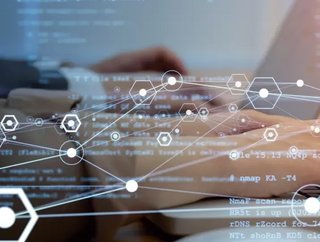 Antony Attfield, Services Manager at SoftwareONE discusses how companies can avoid costly compliance complications by making smart software decisions
Worldwide IT spending is forecasted to grow by 6.2 per cent in 2021, according to Gartner, projected to total $3.9 trillion. One of the biggest contributors to this figure in the past 18 months has understandably been software and cloud spend, as businesses adopted new tools overnight to facilitate remote working. As we emerge into the post-pandemic world, this urgency has now become a potential risk. Many companies hastily procured software in March 2020 without being fully informed on their needs, resulting in rigid multi-year contracts, or scenarios where the wrong amount, or level of, licensing was purchased, having implications for future budgets.
Software requirements are naturally always in flux as businesses grow and change, and this is especially true as businesses begin welcoming employees back to the office. Some on-premises applications that are licensed by location will now be back in use and may need additional licenses. Similarly, businesses allowing staff to work flexibly between the office and their home will face additional software implications as use constantly fluctuates. It is crucial for organisations to get their software ducks in a row and ensure that crisis plans put in place during COVID-19 are re-evaluated to reflect the business' current software needs. This is the best way to avoid sizeable non-compliance fines, ensure tech spend is effective, and guarantee new ways of working are adequately supported.
Equip your organisation with the right knowledge
A good starting point is to look at vendor contracts. Many organisations take the approach of "if it ain't broke don't fix it" towards vendor negotiations and yearly renewal agreements, for fear of disrupting business operations. However, what businesses don't realise is that the agreements themselves are often what needs fixing. Companies need visibility and metrics on their license entitlements, who is using the software, and how it is actually being used in the business before signing year-long contracts. Without this, they could end up paying millions more than they need to, especially as use fluctuates over time.
A lack of visibility into software use can also leave organisations at the mercy of vendors if non-compliance is claimed following an audit. COVID-19 hit revenues for almost everyone and it is expected that software vendors will use audits to recover losses. Receiving an audit letter is a heart-in-the-mouth moment for organisations, but in our experience, non-compliance bills can be considerably reduced with the right data to hand. For example, one of our customers in the energy sector reduced a £17m compliance bill around SAP HANA to just £400,000 earlier this year, as they were able to gain visibility into the suspected non-compliance, deliver the right information, apply the fixes needed, and importantly had a partner they could trust to negotiate with the software vendor.
This shows how essential is it to have deep insight into the software estate, but it's also important not to view renewal negotiations as a one-time event. Organisations need to make sure they understand their unique business requirements year-round and how this aligns with standardised terms in their contract. From there, they can look at whether renewing earlier in the quarter can offer better pricing and discounts, which can be true of Microsoft.
Improve understanding of your software position
To fully understand an organisation's current software position, teams can carry out their own internal audits. There's a real incentive to this, as organisations are able to cut software costs by 30 per cent by implementing IT asset management. This entails an initial assessment to take inventory of software assets both on-premises and in the cloud, and the number and type of licensing the business have purchased. Organisations can then benchmark usage against this baseline and track for any changes in behaviour. It is also important to take an accurate measure of any new software or applications that have been deployed and compare against what the business is entitled to in their contract to validate compliance. This provides a clear picture of a company's software estate, and from here, they can start looking at ways to reduce cost – either through removing shelfware (unused software) or moving onto consumption-based contracts.
Conducting these internal audits and tracking all software in use within a business can be difficult for organisations without specialist in-house skills or tools. Some opt to invest in an external partner to help them navigate the process and continue to monitor their software situation on an ongoing basis. This includes interpreting complex Terms & Conditions of contracts that organisations may have in place, reviewing their purchase records and license entitlements, and combining this information with effective remedial action. This helps to reduce the risk of non-compliance and its associated costs, as well as find areas to improve ROI on tech spend.
 Making smart software decisions isn't simply about getting the best price and ensuring contract agreements are based on your specific business need. As companies continue to accelerate their digital transformation, it will become more important for them to make the most of their IT investment. This involves staying abreast of IT assets year-round, to reduce tech waste, avoid any nasty surprises when audit season comes around, and ensure your organisation can keep pace with evolving working practices.