Snap introduce Arcadia, a studio to develop AR experiences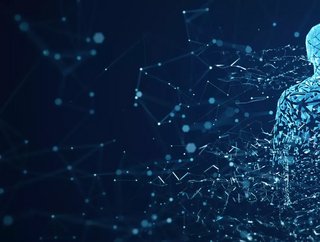 Snap Inc. is launching a new studio dubbed Arcadia to help brands create augmented reality advertising and experiences
Snap Inc., an American camera and social media company, has launched a new global creative studio for branded augmented reality named Arcadia. 
Arcadia will develop new technology and deliver the 'most innovative, impactful and effective AR experiences' to brand and agency partners. It will be platform agnostic and develop experiences that can live across platform, web and app-based AR environments. 
A growing AR market and more use cases 
Augmented reality (AR) technology integrates digital information with the physical environment, live and in real-time. AR can combine real life with a super-imposed image or animation using the camera on a mobile device or AR headset.
According to Statista, the global augmented reality (AR), virtual reality (VR), and mixed reality (MR) markets are forecast to reach US$30.7 billion in 2021, rising to close to US$300 billion by 2024.
The new studio, Arcadia, will help brands build AR experiences not just for Snapchat, but any other social media apps or websites where it wants to place content. The studio will partner with brands, agencies and creators to elevate what's possible in AR.  At launch, Arcadia has secured partnerships with top marketers including P&G Beauty, Verizon, WWE and Shake Shack.
How will the studio help brands? 
Arcadia will serve brands, agencies and creators in one of three ways:
Studio of Record:  Arcadia will become the official "AR Studio of Record" and take on all of their AR production, strategy and insight needs across platforms.

Project-Based Work: Arcadia will deliver against a specific scope-of-work that align to Arcadia's mission

Strategic Partner: Arcadia will offer AR Strategy expertise to clients/agencies in the 

form of workshops, insights and trend reporting to up-level their own capabilities 
"Arcadia delivers a compelling solution for brands and agencies who understand the immediate value of developing world-class AR experiences, rooted in craft, technology and customer experience. With the launch of Arcadia, Snap Inc. is further investing in an AR ecosystem, backed by partners, creators and tools, that drives full-funnel results for businesses across the globe" said Jeff Miller, Global Head of Creative Strategy. 
The creative studio will function as a division of Snap Inc., and will have the freedom to operate independently to appropriately serve clients' AR needs across platforms.