Software dominates Deloitte Technology Fast 500 for 2020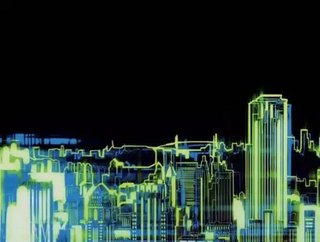 In its 26th year the North America-based list of innovation, entrepreneurship and growth gives a window into technology trends across the sector...
Biotechnology, pharmaceutical and software companies have taken every spot in the top 10 of Deloitte's annual Technology Fast 500.
The list, which rewards technological innovation, entrepreneurship and rapid growth, has three Californian companies in positions one to three.
Seventy-three per cent of the companies in the list were private companies, rising to 80 per cent in the top 100.
Deloitte Technology Fast 500: top 10
More than four-fifths of all companies had received venture capital or private equity funding in their history; 119 had a growth rate of more than 1,000 per cent.
Sub-sector representation across the Deloitte Technolgoy Fast 500 was dominated by software and software as a service (SaaS), with 71 percent of companies in the field. Biotech and pharma made up 14 per cent of the list, with five per cent or less for digital content, media and entertainment; medical devices; electronic devices and hardware; communications and networking; and energy technology.
The domination by software rose by three per cent on last year's list, with companies in the sector predominantly in digital platforms (33 per cent) and enterprise infrastructure (23 per cent). Fintech (15 per cent), data analytics (12 per cent), security (11 per cent) and consumer software (six per cent) made up the remaining 44 per cent.
However, the three-year median growth rate figures showed that companies in electronic devices and hardware had performed best, averaging 683 per cent. That was followed by energy technology (525 per cent), software and SaaS (465 per cent), biotech/pharma (426 per cent), communications and networking (378 per cent), medical devices (370 per cent) and digital content, media and entertainment (292 per cent).
'New categories of innovation'
Mohana Dissanayake, partner, Deloitte and Touche, said, "Each year the Technology Fast 500 listing validates how important technology innovation is to our daily lives. It was interesting to see this year that while software companies continued to dominate, biotech companies rose to the top of the winners list for the first time, demonstrating that new categories of innovation are accelerating in the pursuit of making life easier, safer and more productive. We extend our congratulations to these well-deserved winners – who all embody a spirit of curiosity, and a never-ending commitment to making technology advancements possible."