Startup Ispace's mission to commercialise the moon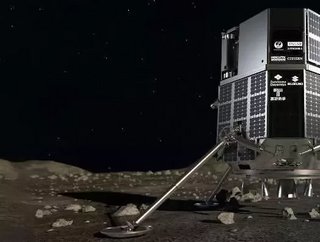 Ispace is a Tokyo, Japan-based startup focused on enabling lunar exploration...
Ispace is a Tokyo, Japan-based startup focused on enabling lunar exploration.
Back in November of last year, we heard the company's CEO speak at , one of the largest tech conferences. Takeshi Hakamada, CEO and founder, spoke about the business opportunities private lunar missions presented to non-space companies, saying: "Ispace is developing robotic spacecraft to provide transportation services to space agencies, and then to commercial companies. Our vision is to extend human life into outer space."
Our strength is to utilise Japanese production technology to lower the mass of the hardware, as much as possible. That enables us to lower the cost of missions and increase their number."
The company's first mission is planned to launch in 2022, with a second set for 2023.
Recently, the company announced a , taking its total funding to over $120mn. The round was led by Incubate Fund, alongside Space Frontier Foundation, Takasago Thermal Engineering, and Mitsui Sumitomo Insurance Company.
In , Takeshi Hakamada said: "This new investment and launch of our new lunar data offering concept will not only support the steady development of ispace's business, but will also prove that ispace can lead globally in the development of the lunar economy, expanding humanity's presence into space and creating a more sustainable world."
Ispace said it would use the funding to continue its mission to build a commercial lunar lander, capable of frequent and low cost deliveries to the moon.
It also concurrently announced a business platform known as "Blueprint Moon", which it said would help to apply the lunar data it connects into applications for potential customers including space agencies, universities and private companies.
The move comes alongside a boom in private space companies, with SpaceX successfully sending and returning astronauts to the International Space Station aboard its craft.
(Image: Ispace)