Startup Spotlight: Wave's virtual reality experiences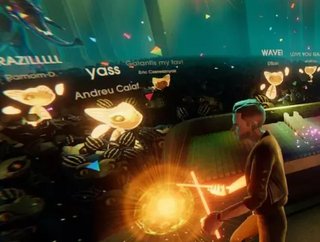 Los Angeles-based entertainment technology startup Wave creates interactive virtual experiences...
Los Angeles-based entertainment technology startup Wave creates interactive virtual experiences.
With a particular focus on virtual concerts, the company allows fans to interact with digital avatars of performers.
In a press release, Wave co-founder and CEO Adam Arrig said: "The fan engagement is what makes the Wave experience so exciting," Arrigo said. "Fans become active participants in the concert experience, chatting directly with the artist and each other, cheering and sharing reactions. This two-way dialogue and intimate interaction is what Wave is all about."
Spurred on by the unprecedented disruption to live events caused by the ongoing COVID-19 pandemic, the company has attracted talent including the likes of John Legend, Galantis and Tinashe as part of its One Wave series of concerts.
The company has raised a total $42.5mn since its foundation in 2016, with its latest Series B round announced earlier this month. That saw the company receive $30mn from lead investor Maveron, alongside others including Upfront Ventures, The Venture Reality Fund, Superfly and Raised in Space Enterprises.
In a blog post, David Wu, Partner at lead investor Maveron, said: "Wave is a technology platform that enables highly produced, virtual concerts that deliver the energy and shared experience of a live music festival. We are incredibly excited to partner with Adam Arrigo and his talented team at Wave as they redefine the experience of a live concert in a digital world, and as they build the leading consumer brand at the intersection of live music and gaming."
The company's approach is of a kind with that bleeding edge of the culture: Fortnite. The game has been operating live virtual experiences for the past year or so, and attracting huge numbers in the process, as with the 10 million people who watched a Marshmello concert in the game. More recently, a live event heralding the launch of the game's season 3 caused consternation as the event quickly reached capacity.