Sustainability as a lynchpin of digital transformation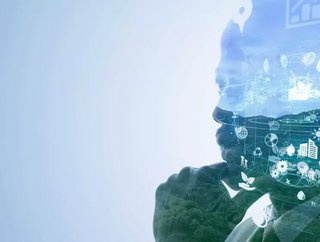 Cost has always been the driving factor to selling technology solutions at enterprise level. But sustainability is starting to challenge its dominance...
Enterprise Resource Planning or ERP software has traditionally been sold on the basis of decreasing costs while improving efficiency – two core pillars that make up the foundations of any profitable business. While running supply chains, procurement, logistics and more through a single software solution is good news for a company's bottom line, the positive impact ERP can have on sustainability is a factor that's growing exponentially more important.
A by Orange Business Services shows that 79% of consumers are changing their purchasing preference based on sustainability, with 78% stating that sustainability has become the primary way to drive product innovation. An overwhelming majority of respondents also believe that becoming more sustainable can help them save costs, benefitting the planet in the process.
In a world where the environmental impact of humanity has never been more exposed and a global pandemic continues to inflict widespread disruption and challenges, sustainability has become more than a mere byproduct of ERP solutions. For many companies, it's now a topic that's at the forefront of their transformation.
"Cost, efficiency, and improving resilience will always be major drivers of digital transformation, but sustainability is now firmly a part of that conversation," says Matthew Woodcock, RVP, Customer Value Management at Coupa. "We're seeing two major trends, the first being a rise in interest from businesses driven first-and-foremost by a desire to improve sustainability. The second is the increasing adoption of tools that help improve sustainability in organisations after they've gone through a transformation, which may have been primarily driven by other factors."
Beyond box-ticking
The benefits of a properly executed ERP system are undebatable, but it's all too easy for cynics to believe that these solutions are rolled out purely for profit and compliance reasons. Frances Sneddon, CTO at Simul8 states that "Sustainability still mostly tends to come up when companies are being audited on their carbon emissions and need to demonstrate that they have the tools and procedures in place to measure and document carbon output – or else face severe fines. Unfortunately, this can often make it more of a box-ticking exercise and organisations initially just want a digital tool that can easily cover this to remove the risk."
We're at a point now, however, where companies are realising that new and existing transformative ERP solutions can provide broader gains. These include benefits in areas such as carbon emission monitoring and reduction, and better overall decision making to help reduce costs while improving resource management. The end result is a more proactive, rather than passive byproduct approach when it comes to ERP-lead sustainability.
One example is Simul8's work with a Houston-based oil and gas company that was regularly transporting large amounts of equipment from the US to the Middle East. "We modelled the alternative routes available to assess the cost versus carbon implications of each option," Sneddon explains. "This process compared journeys across sea, air and land, the added carbon costs from transfers and delays along a route, and the number of containers needed for transporting the cargo. This amalgamation of data into a single model generated the evidence needed to make an informed decision on the best balance of cost and sustainability, since they had the full picture in front of them."
An example of ERP-lead sustainability on a smaller scale can be found in Bantham Technologies' work with the Royal Wolverhampton NHS Trust in the UK. Having an ERP solution, the trust saw noticeable increases in efficiency and cost reduction, in addition to drastically lowering its carbon emissions as a result.
By processing an average of 3,000 e-forms per month across 100 remote workers, the trust expects to use 165,600 fewer sheets of paper while reducing its annual travel by nearly 500,000 miles. This will result in lowering CO2 emissions by over 180 tonnes over a single year, with considerable savings to boot. Those 100 remote workers will save over 11,000 hours in travel time and administration, with annual cost savings estimated to be over £200,000.
Built on sustainability
While ERP solutions can improve logistics and supply chains, companies should also consider how the systems themselves are run, to recoup extra savings. Implementing an ERP strategy on the public cloud, for example, is something that can greatly affect overall costs and impact on the environment, while negating the multiple headaches associated with companies running their own on-premise solutions – namely having to worry about security, data redundancy, updates, and balancing resource consumption with demand.
"When compared with private data centres or traditional hardware models, the public cloud has far greater capacity for efficiency," says Michael Chalmers, MD EMEA at Contino. "Cloud customers consume 77% fewer servers, 84% less power, and reduce carbon emissions by 88%, . Additionally, the scalable nature of the public cloud means that companies avoid over-purchasing and over-powering private systems."
"Shifting to a cloud-native operating model, centred around the flexibility and scalability of the cloud, will open the door to a new world of sustainability-led business opportunities, and enable them to innovate and achieve without hurting our planet in the process."
Is the sustainable transformation trend set to continue?
There's no doubt that the focus on sustainability will dominate more ERP strategies in the years to come. The environmental benefits and their importance to customers are too important to ignore, while overall cost and efficiency improvements offer an extra, obvious motivation.
The pandemic has resulted in business all around the world being forced to adapt and transform, or face certain failure. With more than a year of implementing new practices, many of which contribute to sustainability, a new era of work is truly upon us. Having said that, it's important that transformation is executed correctly, for companies to reap the full benefits.
"The pandemic has forced a great tide of digital transformation," says Charles Cao, EMEA operations and strategy at Conga. "As employees continue to work remotely for the foreseeable future, businesses will have to… eliminate silos, integrating scattered processes and further embracing digital. But in doing so, companies will not only lower their carbon footprint, but realise they can operate far more successfully when they embrace cloud technology and other solutions. Sustainable IT is an imperative, and the insight gained from over the last few months should shape businesses' contingency plans for years to come and lead to more sustainable business practices."