Swarm: the satellite connectivity company acquired by SpaceX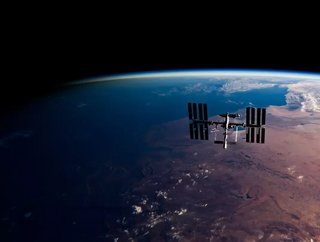 As SpaceX announce its acquired Swarm Technologies, we take a deeper look into the company and explore what it offers satellite communications services
Founded in 2017, Swarm Technologies deploy an affordable global connectivity solution with the world's most affordable satellite network. SpaceX, the aviation and aerospace company headed by Elon Musk, has acquired the company in what is SpaceX's first acquisition.
Through the acquisition, SpaceX would gain control of Swarm's ground and space licenses.
Co-founders, Dr Sara Spangelo and Dr Ben Longmier built Swarm to provide affordable satellite communications services to people after learning hundreds wanted connectivity but couldn't access or afford it. The company and its team of scientists, engineers and operators are based in California.
"We decided to try to come up with the smallest satellite that we could in order to connect devices and people around the globe. Our satellite was literally the size of a credit card. Eventually our satellites grew a bit…It's about the size of a grilled cheese sandwich. Then we kind of went from there," said CEO and co-founder Spangelo in a podcast.
With its technology, Swarm is able to make data accessible to everyone, regardless of where they live.
Disrupting the satellite communications industry with low-cost alternatives
Although it was founded in 2017, Swarm's flagship product only became commercially live this year. This product, the Tile, is a small modem that can be embedded in various connectivity devices. It can then be linked to the satellite network to allow users a low-cost way to power Internet of Things (IoT) devices.
By offering a low-cost alternative to powering IoT devices, Swarm is disrupting the satellite communications industry which typically suffers from costly data services and expensive and large hardware.
The company's second product was launched last month. The $499 Evaluation Kit is an all-in-one package designed to give anyone the ability to create an IoT device using a Tile, a solar panel and a few other components.
The world's lowest-cost two-way satellite communications network
According to Swarm, nearly 90% of the Earth's surface does not have cell or Wi-Fi connectivity. With 75 billion IoT devices expected to come online by 2025, the areas without Wi-Fi infrastructure will rely on satellite connectivity as their only option.
Swarm's uniquely small satellite allows the company to operate the world's lowest-cost two-way satellite communications network. The company is able to deliver maximum value across a range of industries and use cases with its low prices, global coverage and easy-to-use hardware.