Take-Two Interactive to acquire Zynga for US$12.7bn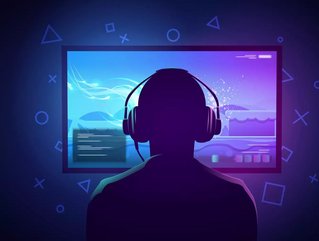 Take-Two is acquiring Zynga, saying the deal would establish it as "one of the largest and most diversified mobile game publishers in the industry"
Take-Two Interactive, maker of "Grand Theft Auto" and "Red Dead Redemption," is buying Zynga, a mobile games giant, in a cash-and-stock deal valued at about $12.7 billion.
The company announced that it would acquire all outstanding shares of Zynga at $9.86 a share, a 64% premium to Zynga's closing price on January 7th, 2022. Shares of Zynga jumped 49% in U.S. pre-market trade.
"We are thrilled to announce our transformative transaction with Zynga, which significantly diversifies our business and establishes our leadership position in mobile, the fastest-growing segment of the interactive entertainment industry," said Strauss Zelnick, Chairman and CEO of Take-Two.
Creating one of the largest publicly traded interactive entertainment companies in the world
Take-Two Interactive is best known for a slew of titles ranging from BioShock to Borderlands, Civilization, Grand Theft Auto and Red Dead Redemption. Meanwhile, Zynga is responsible for some of the biggest mobile games around including Words With Friends and the Farmville series.
"This strategic combination brings together our best-in-class console and PC franchises, with a market-leading, diversified mobile publishing platform that has a rich history of innovation and creativity. Zynga also has a highly talented and deeply experienced team, and we look forward to welcoming them into the Take-Two family in the coming months. As we combine our complementary businesses and operate at a much larger scale, we believe that we will deliver significant value to both sets of stockholders, including $100 million of annual cost synergies within the first two years post-closing and at least $500 million of annual Net Bookings opportunities over time," added Zelnick.
Both Take-Two and Zynga have capabilities to engage players through live operations ("LiveOps") and RCS initiatives. By combining resources , the teams at Take-Two and Zynga will deploy best-in-class practices throughout the organisation to enhance and grow existing titles across the portfolio.
Connecting the world through games 
Zynga will oversee Take-Two's own mobile efforts going forwards, including the T2 Mobile Games business, which will operate under the Zynga brand as its own label within the company. Take-Two's existing mobile offerings include Dragon City, Monster Legends, Top Eleven, Two Dots, and WWE SuperCard.
Thanks to the deal, the company said it expects mobile to comprise over 50% of its net bookings in its fiscal year 2023, as compared to an estimated 12% in FY 2022.
"Combining Zynga's expertise in mobile and next-generation platforms with Take-Two's best-in-class capabilities and intellectual property will enable us to further advance our mission to connect the world through games while achieving significant growth and synergies together," said Frank Gibeau, CEO of Zynga.
 "With this transformative transaction, we begin a new journey which will allow us to create even better games, reach larger audiences and achieve significant growth as a leader in the next era of gaming."