TCS: A Machine First Approach to Digital Transformation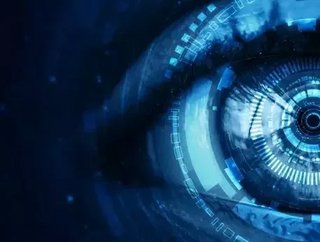 Tata Consultancy Services (TCS) insights into creating the right digital ecosystem strategy...
Digital transformation has historically been a human-led endeavour, relying on solid strategy and development of core technology products. But, according to Tata Consultancy Services (TCS), there is greater value in developing a digital ecosystem as a platform for success.
TCS points to a number of high-profile disruptors. It cites Google Maps, which inverted the need of traditional map makers such as Rand McNally to make money from consumers buying maps by supplying the map for free and collecting revenue from businesses who wanted to attract those consumers.
It also singles out Amazon, which developed Amazon Web Services (AWS) by selling access to its homegrown technology infrastructure to third parties, then integrated later acquisitions into its ecosystem.
GitHub, a platform for software developers to share code and collaborate on projects and problems, was bought by Microsoft for $7.5bn in 2018. The platform would be easy to replicate, yet its dominance among developers would be a high barrier for a new entrant to the market, even from one of the world's software juggernauts.
Building the right digital ecosystem
In order to succeed in building an ecosystem, TCS identifies three core components. There is an 'ecosystem orchestrater' (say, a tech leader or CIO), a consumer and – most importantly a 'modular producer'. The latter is the crux of this arrangement, allowing a fluid dynamic between businesses and consumers without a middle man. It is developed by someone and used by someone, but operates independently, often relying heavily on automation and machine learning.
An example of a modular producer would be PayPal. As TCS notes, "[It] provides financial services used in multiple digital ecosystems as a lingua franca of e-commerce. Its core service can meet the needs of buyers, sellers, consumers and businesses."
Three steps to creating an ecosystem strategy
While machine learning and automation might be core features of a modular producer, they need to be conceived and built by leaders and engineers. TCS has developed a three-step process to creating an ecosystem strategy.
1. Identify the ecosystems in which your company must play a part.
TCS recommends a SWOT analysis of your business to identify your position and potential in the market. This includes value propositions and value exchanges of goods, services, money, credits, information and intangibles.
2. Determine which roles you should play in relevant ecosystems.
This includes ecosystems you currently participate in, or those where you could play a major role. It is important that you have, or can build, a platform that is attractive to stakeholders. For this reason, you need to focus on a core interaction (for instance, Google focused on businesses instead of travellers as its core interaction).
3. Determine how to monetise your role in the ecosystem.
Where does your business's expertise lie? Do you have assets that have not previously been monetised, such as data that may be useful to other companies or individuals? What is that worth?
Digital transformation from traditional business to digital ecosystem operator is a big step. But it's a proven model with high market valuations for the victors. If it seems futuristic, that's because there is wide field of opportunity. TCS argues that tech leaders who create a digital ecosystem strategy now may be those who find their businesses outperforming their traditional model in new digital markets.