Tech, AI & Cyber Live: Digital Transformation speakers Pt.1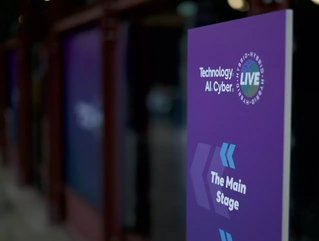 Technology Magazine runs through our live flagship event's highlights. Now it's part one of our Digital Transformation speakers.
In September this year, BizClikMedia Group invited some of the best individuals and organisations responsible for shaping the future of technology and AI.
As an example of what's in store in our hybrid event in London between June 22nd - 23rd 2022, Technology Magazine recaps some of the best virtual guests from from our Technology & AI LIVE event of 2021.
This time, its the first part of our speakers on Digital Transformation; including inspirational talks on hybrid cloud, diversity, revenue operations, digitalisation, clinical research, and architecture, engineering and digital operations. 
Jamshid A. Vayghan - Chief Technology Officer & Distinguished Engineer, Strategic Markets Group at Kyndryl
Kate Bohn - Transformational leader & Global Head of Private Markets Technology at Macquarie Assets Management
Ash Finnegan - Digital Transformation Officer at Conga
Robert Teagle - Group CIO at Constellation Automotive Group (WeBuyAnyCar, Cinch, CarNext, BCA)
Samantha Liscio - Chief Information Technology Officer at NIHR Clinical Research Network (Canadian CIO of the Year 2020)
Rajiv Peter - Director Of Digital Technology at Notting Hill Genesis
Are you ready for Technology & AI, Cyber and Cloud & 5G LIVE in 2022?
The world's leading CTOs, CISOs and VPs of Technology will come together in London to discuss risk, resilience and the future of their industries. Five BizClikMedia Group brands come together over two days - with a fully interactive virtual platform streamed LIVE from London's iconic Tobacco Dock.
With a focus on creating actionable inspiration and real-world partnerships, the conference agenda includes several stages of talks by global industry leaders, centred around a fully catered networking area.
Head to the event page to buy tickets and enquire about sponsorship.
You'll be in great company with some of the world's leading minds in their respective fields.
Showcase your values, products and services to your partners and customers at our exclusive event.
Position your business as a pioneer in global sustainability
Access thousands of potential partners
Influence businesses at the highest level
With a comprehensive content programme featuring senior industry leaders and expert analysts, this is an opportunity to put yourself and your brand in front of key industry decision makers.