Tech budgets reach new high, as skills shortage increases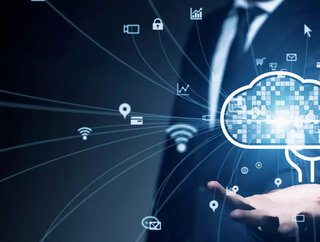 Spending on technology has reached its highest levels for a decade but a shortage of skilled professionals is threatening to slow this growth
The number of digital leaders globally planning to boost their technology investment and headcount reached record levels, rising by over a third (40% and 36% respectively) since 2020, this was found in the annual survey of business technology leaders carried out by search and recruitment firm Harvey Nash.
Planned spending on information technology reached its highest levels, with the impact of the pandemic accelerating digital transformation. But investment plans could be undermined by staff shortages as demand for technology professionals reaches new highs, according to the resulting Digital leadership report. Survey respondents reported difficulties hiring cyber security specialists, data analysts, technical architects and developers.
Bev White, CEO of Harvey Nash Group said: "With businesses planning record levels of digital investment, we could be standing on the verge of a 'second renaissance' for technology. Organisations are looking to push their digital transformations further and faster than ever before, putting technology at the very heart of how they operate. This will take them beyond being merely 'tech-centric': technology will literally be dispersed throughout the business, everywhere."
A global skills crisis 
The Digital Leadership Report, found that as the global tech skills crisis reaches new heights, 8 in 10 digital leaders report that, post-pandemic, new life priorities amongst staff are making retention even more difficult. 
More than two-thirds (67%) of digital leaders globally are now unable to keep pace with change because of a lack of the talent they need. Cyber security is the most sought-after tech skill with 43% indicating a shortage, up by almost a quarter in the last 12 months, followed by big data/analysts (40%), and technical architects (34%).
The shortage of developers (32%) saw the biggest increase compared with previous years. Harvey Nash Group says that this shortage correlates with the report's finding that companies are focusing on creating new products and services, and therefore need developers to do this work.
Looking forward to the future of greener technology
The pandemic has forced organisations to re-imagine the way they do business. Creating new products and services has become a top three board priority for the first time since Harvey Nash's research began. Half of organisations have major plans for transformation in the next two to three years.
Although global boards recognise that cleaner, greener technology will improve their carbon footprint, it is placed second to last in the list of priorities for their technology teams. As a result, only one fifth (22%) of their digital leaders have reduced the carbon footprint of their own technology to any great extent. The report says that reducing the carbon footprint of power-hungry tech represents both a huge challenge and opportunity for companies and their digital leaders.