Tech companies are filtering into the US health transportation sector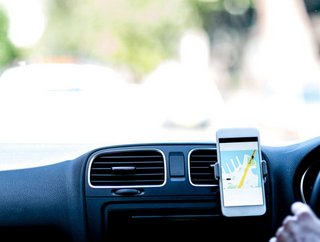 The US health industry is going through an extensive period of change, with the country spending the most in this area than any other country worldwi...
The US health industry is going through an extensive period of change, with the country spending the most in this area than any other country worldwide.
With ageing populations and soaring insurance costs for many families, the technology industry is seeing a potential gap in the market, particularly with regards to the non-emergency transportation sector.
With many patients unable to attend medical appointments, costing health systems $150 billion each year, transportation companies such as Lyft and Uber are entering into this market by partnering with state governments across the US. This has allowed a reduction in insurance and transportation costs, in order to provide personalised patient care.
With Medicare and Medicaid traditionally funding this service, Lyft have looked at increased opportunities. Dan Trigub of Lyft Healthcare Partnerships explained: "We work with large national caregiver agencies to small mom-and-pop operators. Each of our customers has different needs, but fundamentally they all see that transportation is such a key barrier to effective health care delivery and that a solution such as Lyft can drastically improve the lives of their caregivers, patients, employees and all those they serve.
At the core of what we look to do is improve the lives of people with the world's best transportation and especially for our elder population. We look to increase the independence of our elders and reduce isolation, and the feedback we have received is that the service is doing just that."
We take a look at all the healthcare companies or services Lyft has partnered with:
1. CareMore
Located in California and part of Anthem Inc, CareMore provides an integrated care system with sophisticated care coordination throughout its services in the US. Its health system has been linked with Lyft since 2016, and enable vehicles to sent out to patients who need to attend non-emergency appointments through a mobile and web platform. It has reduced transportation wait times by up to 30%, with a wait time of nine minutes, according to a past press release.  
2. Hitch Health
To support patients in being able to attend medical appointments within Minneapolis, Upstream Health Innovations (part of Hennepin County Medical Center (HCMC)), has partnered with Hitch Health, which is linked to Lyft's enterprise application programming interface. Similarly, to many taxi companies, Lyft will send an automatic confirmation SMS message once a lift has been booked, reducing waiting times and producing real-time insights.
3. Stride Health
Working alongside Stride Health, Lyft and Uber have helped drivers find significant coverage, and deliver cost savings in monitoring the mileage the driver undertakes.
4. LogistiCare
Similarly to Hitch, LogistiCare "helps state governments and managed care organisations run transportation and integrated health care programs." Utilising Lyft's enterprise application programming interface, the company helps patients access vital healthcare services.
Related stories
5. The Greater Buffalo United Accountable Care Organisation (GBUACO)
By partnering with Lyft, the Greater Buffalo United Accountable Care Organisation (GBUACO) developed a pilot programme for its most regular patients in order to drive down costs and provide increase coordinated care.
6. American Medical Response (AMR)
This year, Lyft has partnered with American Medical Response (AMR) who is currently the largest provider of medical transportation across the US, with services in 40 states and over 25,000 AMR paramedics and health professionals across the country. It has provided a significant opportunity for Lyft to deliver non-emergency medical transportation services for patients who need a ride from the hospital to their home or to outpatient procedures.
"Our health plan and health system partners rely upon AMR and our Access2Care subsidiary to effectively manage the non-emergency transportation needs of their members. This partnership with Lyft provides an additional transport option for patients who require transportation, but do not need the services of an ambulance or other higher level of care," said Sven Johnson, CEO of Managed Transportation and Integrated Solutions at AMR.
Through this partnership, AMR hospital and health plan clients can participate in "One Call" services which allow the hospital, clinic or health plan to request and pay for rides for patients who do not have access to other transportation – ultimately improving outcomes and lowering costs. The Lyft rideshare services are a fraction of the cost of traditional taxis, and Lyft's platform allows hospitals and others complete visibility into transport spend, removing the risk of abuse associated with poorly tracked paper vouchers.
7. Blue Cross Blue Shield Association
Made up of 36 independent and locally operated companies, Blue Cross Blue Shield has also partnered with Lyft, to reduce transportation costs to enable patients who are unable to access traditional transportation services to attend medical appointments. With a database of over 100 million, the partnership will further cement Lyft's services across the US and help improve the quality of life for patients.
In a press release, Dr Trent Haywood, BCBSA chief medical officer and president of the BCBS Institute has stated, "Many Americans live in areas where medical care is beyond the reach of walking, biking or public transportation. As a result, they struggle to access critical health care services, even when they have health insurance." The partnership will therefore capture and provide support to these patients who are without access.
8. The National Medtrans Network
Situated in New York City, Lyft's partnership with the National Medtrans Network, providing over 2,000 rides a week, reducing waiting times and missed appointments for patients across the city.