Tech companies named in first Laureus Sport for Good Index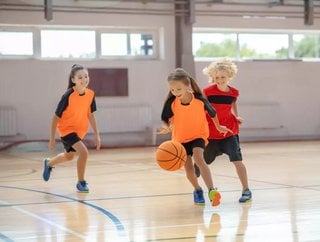 Laureus has unveiled the first global index dedicated to celebrating brands that are having the most impact in delivering social or ecological impact
Laureus is a global movement that transforms the lives of children and young people through the power of sport. It is built on a unique, end-to-end purpose platform.
This platform combines the storytelling power of its global marketing platform with the ability to deliver impact on the ground through its charitable foundation, Laureus Sport for Good.
The company's inaugural Laureus Sport for Good Index is founded in partnership with SportsPro, the leading sports media and events business.
Technology companies Ball Corp., Microsoft, Footprint, T-Mobile, Beko, Xylem and Best Water Technology (BWT) were named in the first index.
Tanni Grey-Thompson, Laureus Academy Member and eleven-time Paralympic gold medalist, said: "At Laureus we believe in the power of sport to inspire and drive social change, and sport holds the power to help people and companies approach what they do in an entirely different way. It is great that brands are doing this by adopting sport's influence and is helping to change people's views towards issues such as the climate crisis, as well as the social and economic divide in our communities."
"The Laureus Sport for Good Index is an important step in recognising best practice adopted by brands who use sport to communicate, if we are able to persuade people and brands to start thinking and behaving differently towards the impact they have on the world, we can then hope to unite them in the fight against climate change and to address the societal issues faced – particularly by young people – in the modern-day," she continued.
Laureus Sport for Good Index aligning with COP26
Collated by an independent panel of judges, the full list was launched to coincide with COP26, the United Nations Climate Change Conference currently being held in Glasgow. 
It features companies working across multiple industries including finance, technology, food and beverage, retail, energy and transport.
Ned Wills, Managing Director of Laureus, said: "The Laureus Sport for Good Index is the first of its kind to recognise the positive work carried out by some of sport's biggest investors across our society. At Laureus, we believe that sport can change the world for the better and our aim is to inspire more companies around the world to take action by celebrating the brands that are making a true difference today."
"Sport as a powerful tool to connect people has the capacity to drive innovation and change beyond the sporting arena. As the world of sport and leading global brands continue to be driven by purpose, we hope the Laureus Sport for Good Index helps us build a platform for a more equitable society moving forwards," he added.
Point-based judging to highlight impact through sport
Featured in the index is four prominent renewable energy companies Ecotricity, Octopus Energy, ENGIE, and Renewable Energy Group. 
These companies were championed for using their global sporting partnerships as platforms to showcase their commitment to becoming carbon neutral. Along with promoting renewable energy technologies in wider society.
The full list of companies includes: 
Finance: Allianz, Santander, Barclays and Mastercard

Technology: Ball Corp., Microsoft, Footprint, T-Mobile, Beko, Xylem and BWT

Food and beverages: Clif Bar, Gatorade, Heineken, Innocent and Oatly

Retail: Columbia, Dick's Sporting Goods, Hylo Athletics, Nike, Patagonia, Athleta, Hummel and Vaude

Energy: Ecotricity, Octopus Energy, ENGIE and Renewable Energy Group

Transport: Nissan
Selected by an all-female judging panel, the judging process was point-based, covering seven criteria:
Each company's impact through sports-related Corporate Social Responsible (CSR) and environmental, social, and corporate governance (ESG) activities

Innovation and creativity during purpose-led campaigns 

Commitment to environmental, social, and corporate governance 

Level of investment in 'sport for good' causes

The extent to which their sports investments align with the United Nations' Sustainable Development Goals (SDGs)

The company's commercial viability

An overall assessment of their commitment towards building an equitable society, reducing sport's ecological footprint, and growing the sport's industry's economy through sport for good campaigns.
To download the full index, click here.