Tech companies profits reach more than US$50bn combined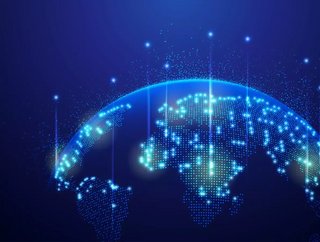 Tech giants Apple, Microsoft, and Google's parent company Alphabet have seen a surge in revenue due to the pandemic but also easing of lockdowns
Three tech companies, Apple, Microsoft, and Google owner Alphabet, have reported combined profits of more than US$50 billion in the April-June quarter, showing the impact and importance they have had during the pandemic. 
Although these companies make their money in different ways, the results come amid an increase in consumer demand as the coronavirus pandemic continues to accelerate a trend toward working, shopping, socialising, and more online.
The three companies currently have a combined market value of $6.4 trillion, more than double their value by market capitalisation when the pandemic started 16 months ago. The strong quarterly results served as another reminder of why government regulators are growing increasingly concerned about whether they have become too powerful.
Alphabet 
After continually growing revenue in several quarters, Google's parent company Alphabet announced that it made US$61.9 billion in Q2 2021. A jump of 62% from the same period last year, when the organisation's revenue dipped due to the onset of the pandemic. Last quarter, Alphabet posted $55.3 billion in revenue.
Powered by Google, Alphabet earned $18.53 billion, or $27.26 per share, during the quarter, a nearly threefold increase from last year's earnings of $6.96 billion, or $10.13 per share. Google's advertising revenue soared 69% to $50.44 billion thanks to what CEO Sundar Pichai called a "rising tide" of online activity among consumers and businesses.
Retail, along with travel and entertainment ads, were the biggest contributors to the revenue increase, the company said. Total revenue surged 62% from last year to $61.88 billion. Revenue after subtracting TAC, or traffic acquisition costs, was $50.95 billion.
 
Apple 
Apple's profit and revenue for the April-June period exceeded analyst estimates. The California company earned $21.7 billion, or $1.30 per share, nearly doubling profits earned during the same period last year. Revenue surged 36% to $81.4 billion.
"Our record June quarter operating performance included new revenue records in each of our geographic segments, double-digit growth in each of our product categories, and a new all-time high for our installed base of active devices," said Luca Maestri, Apple's CFO. "We generated $21 billion of operating cash flow, returned nearly $29 billion to our shareholders during the quarter, and continued to make significant investments across our business to support our long-term growth plans."
Upcoming challenges that Apple may face include shortages of computer chips and whether it will force the company to delay its next iPhone this year, as it did last year. While Apple expects revenue to rise 10% in the current quarter, it said it may have more trouble getting parts for iPhones and iPad during the upcoming months.
Microsoft
Microsoft reported quarterly profits of $16.5 billion, up 47% from the same period last year. The net income of $2.17 per share beat Wall Street expectations. 
The software maker also topped forecasts by posting revenue of $46.2 billion in the quarter that ended on June 30, a 21% increase over the same time last year.
Microsoft profits have soared throughout the pandemic due to ongoing demand for its software and cloud computing services for remote work and study. Growth in sales of Microsoft's cloud services, which compete with Amazon and other companies, and its Office productivity tools for handling work documents and email both outpaced overall revenue growth. The company's historical pillar, personal computing, grew just 9% in the quarter.