Technology to strengthen the recruitment process
By James Brook, creator of TalentPredix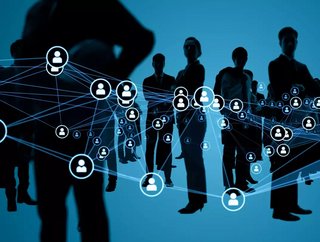 James Brook, creator of TalentPredix, explains how organisations can use technology to help in the recruitment process
With a shortage of key talent, the Great Resignation and more than a million vacancies in the UK, it's a job seekers market. Organisations are facing tough challenges to stand out in the crowd and attract new talent. As the first point of contact with potential employees, the interview format and approach to recruitment play a key role in setting expectations and attracting candidates. If this experience falls short, it can not only mean you lose talented candidates, but can also damage your employer brand, as candidates share their perceptions with friends, families and peers.
Recruitment can be time-intensive, but technology and automation can create efficiencies. They can also help remove unconscious bias, which could restrict the appointment of cognitively and demographically diverse candidates. However, if not used effectively, there is a risk that some approaches will fail to uncover candidates' unique combination of talents and fail to let them show off their potential. 
So how can businesses step up their selection processes to attract, recruit and retain the best talent? 
Create a strategy to review and upgrade your recruitment process
One of the biggest mistakes businesses make is to purchase the latest Applicant Tracking System, video interviewing application, AI-based candidate screening tool or other recruitment technology without getting the basics right first. It is crucial to start by reviewing gaps in your current process, what you'd like the future process to look like and your specific recruitment technology needs. Key information to consider includes internal stakeholder and candidate feedback, time-to-hire stats, cost-per-hire, retention rates, internal progression rates, performance of new hires, and DEI (diversity, equity, and inclusion) data. Only once you have created a strategy for achieving your desired future state and defined your sourcing criteria, should you proceed with building your tech stack to improve recruitment and retention.  
Clarify what great performance looks like 
Too many organisations use highly subjective rather than scientifically sound approaches to job design and recruitment. They create job descriptions and generic competency standards but do little to gather supporting evidence of the talents, skills and motivations required for success in a particular role, career path and team. 
Without clarity on what success factors are being measured, hiring managers and recruiters fall back on subjective and unreliable methods to assess candidates any automated process will screen out potential quality candidates because they don't hit the pre-determined criteria. They also exacerbate unconscious bias and undermine diversity and inclusion. Yet through data collection, team surveys and performance analysis, technology can help HR teams to understand the skills and behaviours needed for success.
Think beyond experience and educational requirements  

   
The qualities that predict effective performance on the job typically fall into one of three areas: abilities, motivation, and social-emotional skills. Most businesses still exaggerate the importance of educational attainment, experience and analytical reasoning. This inherent bias is often designed into the hiring processes, including the machine learning applications and other technologies used to screen, assess and select candidates. This overlooks the importance of other vital success factors including learning ability, social and emotional skills, and perseverance. However, a growing body of research shows that the latter are just as important, arguably even more so, especially for leadership positions. 
Use work samples and skills assessments  
Many organisations still rely heavily on highly subjective, unstructured interviews to hire and select talent. Yet studies show that this approach is unreliable and inaccurate. It is subject to numerous biases including the pervasive "similar-to-me" bias, where interviewers make up their mind about someone in the first minutes of the interview based on factors including personal 'chemistry' and shared interests. Standardised assessment tests – including ability and personality tests – can provide more impartial data to inform the final hiring decision. This is a promising trend, particularly for promoting diversity. However, a lot of assessments are outdated, cumbersome to complete and applied by those who are not properly trained to use them in a professional and ethical manner. 
Fortunately, traditional assessments are giving way to new, candidate-friendly ways of assessing and predicting performance and potential. The focus has shifted from proxies of behaviour, e.g. completing a survey, to measuring representative samples of task performance using work samples and simulations. Work samples of this nature are the single best predictor of job performance but can be expensive and time consuming to design and implement. However, innovative technologies such as virtual reality, augmented reality, and gamification are reducing the costs and improving the investment case for such approaches. 
Prioritise candidate experiences when using the latest technologies 
Rapid technological advances mean that the range of HR and Recruitment Tech solutions on offer is growing faster than ever. Yet, embracing new technologies such as AI-enabled screening, video interviewing and gamified assessments of ability and personality often fails to deliver the improvements businesses are looking for. There are several reasons for this. We have already discussed the pitfalls of buying a shiny new application without considering how it will be used to enable what is essentially a very human process. 
The other trap businesses fall into is that they don't put the candidate's experiences first when implementing new technologies. For example, introducing AI-based screening without considering the impact on candidates who are rejected because of a highly flawed or over-simplistic algorithm that introduces bias, this could be an overreliance on educational attainment and proven experience. This can leave unsuccessful candidates extremely disgruntled and bad mouthing the company on social media.  
Leverage the power of data analytics
Rapid advancements of sophisticated analytics tools and platforms enable organizations to track and analyse the success of their recruitment and retention strategies across key metrics. Such data should be mined, analysed, and shared by recruiters and HR on an ongoing basis to inform ongoing improvements. This will help ensure that recruitment and retention strategies are meeting the current and future needs of the business.    
It is important for recruiters and business leaders to remember that recruitment is essentially a human process involving people's hearts as well as their minds. Candidates should therefore be treated with the utmost respect, dignity, and fairness at all times. Emerging technologies such as machine learning, video screening, gamification, predictive assessments, and data analytics can all enable and improve your strategy and processes, however, they need to be sourced, implemented and evaluated in a robust and considered manner that prioritises the candidate experience.