Ted Sarandos, Chief Content Officer and co-CEO at Netflix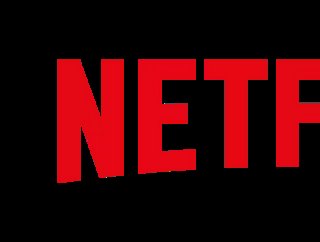 From managing a retail chain to becoming Chief Content Officer at Netflix, we take a look at Ted Sarandos' career
With more than 20 years of experience in home entertainment, Ted Sarandos is a recognised industry innovator and serves as Chief Content Officer and co-CEO at Netflix.
Since joining the company in 2000, Sarandos has been responsible for all content operations, and led the company's transition into original content production that began in 2013 with the launch of the series House of Cards, Arrested Development and Orange Is the New Black, among numerous others.
During Ted's tenure, the Netflix library has increased from 2,000 to 100,000 titles on DVD and more than 17,000 films and TV episodes available to watch instantly on the computer and the TV. Ted has enabled Netflix to provide a variety of films for consumers as well as offer an alternate distribution method for smaller and independent films that might not otherwise be seen.
Sarandos' career in home video 
He began his home video career managing a metropolitan retail chain from 1983 to 1988. After this, he then moved to video distributor ETD, where he served as Western regional director of sales and operations. Until March 2000, Ted was vice president of product and merchandising for Video City, where he negotiated the industry's first DVD revenue sharing agreement and reduced the cost of content from all studios.
Ted is a former chapter president and board member for the Video Software Dealers Association. He also serves on the Film Advisory Board for Tribeca Film Festival, the retail advisory board for the Digital Entertainment Group, the Board of Directors of Film Independent and MediaRights.org, as well as a serving as a trustee for International Documentary Association. Ted has been included in Variety's "Global 50," a list of the 50 most influential people in independent film distribution, as well as the Hollywood Reporter's "Indie Power 50." 
The Netflix journey 
In 1997 Reed Hastings and Marc Randolph had an idea to rent DVDs by mail. They tested the concept by mailing themselves a DVD. The DVD arrived intact, and the idea for Netflix was born. In 1998 Netflix.com, the first DVD rental and sales site, was launched.
By 2006 membership had grown to 5 million, and then in 2007 streaming was introduced, allowing members to instantly watch series and films. 
Fast forward to 2021, membership has surpassed 200 million. Netflix releases its first-ever film and series diversity study, in conjunction with the USC Annenberg Inclusion Initiative, and announces plans to reach net-zero greenhouse gas emissions by the end of 2022.