Tencent buys Rakuten stake; regulator fears fuel share fall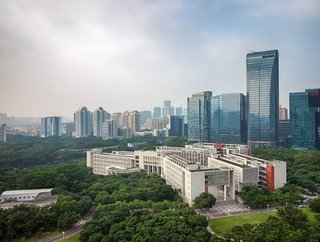 As Tencent faced a $62bn loss, it announced it had taken a 3.6% stake in Japanese internet giant Rakuten alongside Walmart and Japan Post...
Tencent's share price has fallen amid regulatory pressure from the Chinese government.
In scenes similar to last year's halt of Chinese fintech giant Ant Group's , there is increasing belief that Tencent will, like Ant, be forced to spin off its financial elements including banking, insurance and payment services into a holding company.
The fears manifested as a wipeout of Tencent's share price, falling 4% on Monday on top of 4.4% last Friday, resulting in .
China's tech giants
The move is the latest frontier in the Chinese government's efforts to break up China's giant technology companies, which are active in many different areas - from social media to ecommerce to fintech. 
Alibaba and Tencent are among the most prominent and powerful examples, with the latter, through its subsidiaries and associates, active in a wealth of industries with a focus on technology. Led by one of China's most prominent business magnates in the form of "Pony" Ma Huateng, the company's offerings range from instant messaging services to video game publishing and web portals.
Rare Chinese investment in Japan
It may be premature to bet against the company bouncing back, however. Elsewhere, it announced it had taken a 3.6% stake in Japanese internet giant Rakuten, alongside Walmart at 0.9% and Japan Post at 8.3%, raising $2.2bn.
Hiroshi Mikitani, Rakuten Chairman and CEO : "The new potential for partnering with Tencent opens up a broad portfolio of opportunities, from digital entertainment, including online games, to e-commerce."
The deal was further framed as bolstering the Japanese company against competition from western leaders such as Google and Amazon.
Martin Lau, Executive Director and President, Tencent Holdings, said: "Rakuten has built a vibrant ecosystem through its membership and loyalty program, extending its unrivalled strength from e-commerce to FinTech and digital content. Tencent shares Rakuten's aspiration of creating value through innovation and empowerment for users and partners."