Tesla boasts record sales, fifth successive quarterly growth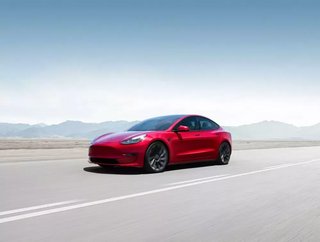 US electric vehicle manufacturer Tesla has announced its results for the third quarter of 2020...
US electric vehicle manufacturer Tesla its results for the third quarter of 2020.
Highlights of the announcement included the fact that it made $8.7bn in revenue, with car deliveries rising by 54% compared to the prior quarter to 139,593.
It also recorded a quarterly profit of $311mn - over twice what it made in Q3 2019.
In , CEO Elon Musk said: "Q3 was our best quarter in history. We achieved record production and deliveries, record revenue, record net income, both GAAP and non-GAAP, and record free cash flow".
"This is really due to the amazing execution by the Tesla team. I could not be more proud to work with such a great group of people. Just really k****** [sic] performance across — throughout the world."
The move comes after a much-hyped event in September, Tesla's Battery Day, that many felt was a let-down, leading to off of its stock market value. Before that, however, Tesla was perhaps the standout company of the US stock market boom.
In the call, Musk defended its Battery Day offering, saying Tesla "showed our plans for how we can expand in the future and improve core battery technology, core cell technology at the form factor level, chemistry level and I think most significantly at the manufacturing technology level."
The company is currently hovering around a , easily making it the world's most valuable car company. Its meteoric rise has led many to ask whether it is even truly an automotive manufacturer, or is rather a tech company. Certainly its technological approach, with software updates and the like differentiates it from its peers. Nevertheless, it may simply represent a more technological trend in the automotive industry, with established competitors such as in autonomous vehicle technology.
(Image: Tesla)