The economy of mutuality – people and purpose in healthcare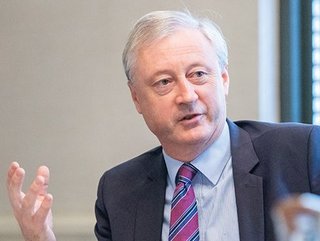 As part of an upcoming feature for June, Martin Curley of Ireland's Health Service Executive gives his personal take on the future of healthcare
Martin Curley is Professor of Innovation and Director of Digital Transformation and Open Innovation at Ireland's Health Service Executive, who will feature in our June issue of Technology Magazine, both as a special digital report and as part of a feature on the changing dynamics brought about by digital transformation within healthcare.
Martin Curley is an experienced CIO, CTO and was awarded European CTO of the year in 2015. Curley and the Health Service Executive have worked with us before at BizClik Media Group, and we identify him as a global leader and innovator in the healthcare space.
As a Dynamic IT and Innovation and Research Director with a track record of building high performance innovation teams and consistently delivering a strong pipeline of compelling innovations and business value.
Recognised as a leader in Open Innovation and highly sought after for participation in advisory boards, Curley is a frequent international keynote speaker on technology, innovation and entrepreneurship, with a strong track record in building networked organisations which deliver strong ecosystem-based performance.

What economic shift are we seeing in the healthcare realm?
It has been said that too many people get paid more to do the wrong thing in healthcare.
This is the old jaded 'Friedman' view of the world where the purpose of the firm is to maximise shareholder value.
A new awareness is that this philosophy is bankrupt, although if different economies play by different rules, then significant conflicts emerge. The new economy of mutuality thinks about a broader set of value-creating, accruing for diverse stakeholders.
An new innovation paradigm, Open Innovation 2.0 (OI2,) aligns with the economy of mutuality by considering and co-designing solutions with stakeholders from all four aspects of the quadruple helix; Government, Industry, Academia and Citizens, so that value is created for all. Some speak about the quintuple helix which also includes the environment. In OI2 co-designing, co-experimenting and co-iterating with users and customers means that solutions are delivered which meet everyone's needs and that value is accrued fairly. The Friedman model advocated for productive relationships, but sometimes these relationships are asymmetric or exploitative.
What is the purpose of Open Innovation 2.0?
OI2 is not just an innovation methodology but it is also a methodology with a goal – sustainable intelligent living. It maps perfectly to the 'purpose' aspect. Thus, OI's purpose is to facilitate rapid trusted experimentation and iteration to create solutions which help mankind and society efficiently and effectively move in a coherent and cohesive fashion to deliver solutions which are better and more sustainable than the ones they replace.
Everyone wants better health and in OI2, we defined shared value as delivering wellbeing, welfare and wealth, so viewing health as an investment rather than a cost is a fundamental shift.
In OI2 we see a reverse innovation pyramid which replaces the traditional model whereby engineers provide products to users and customers, a small group of people provide and evolve a platform which allows massive parallel collaboration and co-innovation by ecosystem players and customers/users.
What does this paradigm shift mean for doctors and patients?
In Healthcare, the economy of mutuality and OI2 are especially applicable – we are moving from a paradigm of 'the doctor knows best' to 'the patient will see you now'. Systems and solutions need to be designed with everyone in mind; patients, clinicians and administrators, and likely in that order.
In the emerging network-centric healthcare world of Health 4.0, the role of the empowered patient will be critical.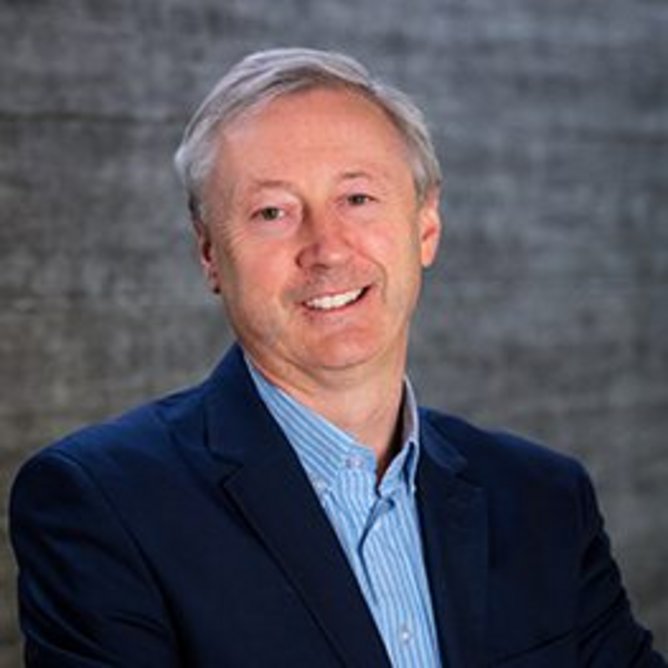 What is your involvement in Living Labs?
Living Labs are typically clinical environments where we deploy initial prototype digital solutions and then work with clinicians, patients and other parties to quickly test and iterate the solution, so that they work well for all concerned.
In the Living Labs, digital solutions go through four phases: exploration, proof of concept/pilot, demonstrator and finally broad adoption.
Currently we have over forty Digital Living Labs in operation and Ireland likely has the most advanced living deployment of digital solutions anywhere In the world.
As digital innovations progress through the digital innovation pipeline we look at twelve holistic criteria - 4 clinical, 4 technical and 4 financial – this ensures a 360 view and holistic assessment which are aligned around a common shared vision – 'Stay Left, Shift Left'.
'Stay Left' Is about keeping people well, or if you happen to have a chronic condition, you can be managed best from home. 'Shift Left' Is about moving patients as quickly as possible from acute to community to home care.
In 'Stay Left, Shift Left', we look for four outcomes through digital interventions - these are reduced cost, improved care, improved quality of life and better clinician experience. The cumulative impact of SLSL Is that citizens should be able to live longer healthier lives and we can shift the focus of the healthcare system from reactive to proactive.
SLSL provides an ideal lens to help implement an EoM approach in healthcare by providing a value lens where different aspects of benefits are viewed equally – outcome, cost, experience and most importantly quality of life.
What is the hopeful outcome of the economy of mutuality?
In healthcare, we should use the economy of mutuality lens to move towards an Accountable Care Ecosystem (ACE). In an ACE, doctors, nurses, hospitals and other healthcare providers work as a networked team to deliver the best possible coordinated care at the lowest possible cost.
Each member of the team shares both risk and reward, with incentives to improve access to care, quality of care, and patient health outcomes while reducing costs.
This approach differs from fee-for-service healthcare, where often organisations are paid more for doing the wrong things.
In an ACE we move from transactions to relationships, from outputs to outcomes and from years lived to years of quality life lived.
Porter and Teisberg argue that value-based competition is the path to value-based healthcare, but OI2 moves beyond this suggesting that value-based co-opetition in an Open Collaborative Ecosystem is the way to maximise EOM. As Digital is often the catalyst to totally redesign care pathways and outcomes I suggest both capability maturity frameworks (Curley) and business model canvas's (Osterwalder, ) as key tools in co-designing new digital care pathways. As Industry 4.0 concepts are applied to healthcare, Health 4.0 will be similar except for the strong involvement of the citizen and patient in the co-production of their health. With such a heavy role of the citizen/patient, power will shift.
For example, individual providers are incentivised to order more tests and procedures and manage more patients in order to be paid more, regardless of patient outcomes. In the US, the FDA estimated that up to 50% of radiology tests may be inappropriately prescribed. In a recent living lab test in Ireland with the Royal Victoria Eye and Ear hospital, X-Wave and Dr. Ronan Killeen found that up to 20% of radiology tests were inappropriate or unneeded. The return on this investment was a whopping 17X as well as enabling increased capacity, reducing waiting lists while reducing radiation exposure for patients.
What sort of areas have we seen good success so far with digital health e.g remote respiratory management - we now have a living lab of 850 patients with chronic respiratory disease monitored from home, heart failure monitoring which has results In all hospitalizations being avoided. We have deployed a technology Automated Respiratory Rate Management(ARRM) into 18 acute hospitals making Ireland the first country In the world where ARRM Is becoming a standard of care. We worked with Akara from Trinity college to deploy and test a covid killing robot In Tullamore hospital with great results.
According to the OECD, "The key barriers to building a 21st century health system are not technological. They are in the institutions, processes and workflows forged long before the digital era." Digital Health solutions accompanied by cultural change create the opportunity to create new and better clinical pathways which can help obliterate 20th century processes and workflows to deliver better outcomes for patients, staff and the overall system.
What else is required to achieve such a drastic change in health systems?
Incremental Innovation is no longer enough. Radical Innovation is required to put global health systems on a more sustainable and effective footing. Using digital technology to act as a force multiplier, we can radically improve the global health systems, delivering better patient outcomes and health, better staff satisfaction and better value for money. Digital Transformation strategies should be developed in consultation with and by working with a broad set of stakeholders with representation from all four elements of the quadruple helix innovation – government, industry, academia and citizens/patients.
To transform the Health Care systems requires a whole of country approach if not a global approach and an outside in approach. With the support and engagement of Clinicians, Government agencies, Universities, large and small firms and patient, cross functional teams can work systematically to radically improve our health systems. With Covid-19 as a catalyst, traditional barriers to adoption of digital health solutions dropped substantially as 'necessity is the mother of invention'. Now is the time to act!