Thriving in 2021 requires a different kind of innovation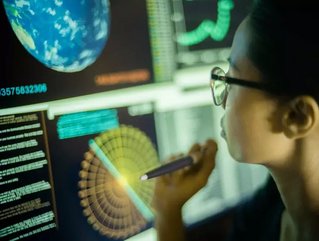 How should businesses think strategically about structuring themselves and their offering? What changes will they need to make for continuous innovation...
Businesses across Europe are adjusting to the 'new normal' and setting their sights on ways they can adapt to the current business environment, so they can continue to thrive throughout what is being described as a. But how should businesses think strategically about structuring themselves and their offering? What changes will they need to make to ensure continuous innovation during this turbulent time? 
Remove customer frictions
The ongoing pandemic and its effects have prompted a sudden, and in some cases permanent, change in consumer behaviour. Remote working has caused a fundamental shift in both shopper and employee habits that range from where people spend their time, to what they want and need, and how they buy.
As people adopt new ways of doing things, they are, inevitably, coming up against unforeseen frictions – how to travel, work and socialise, while adhering to current restrictions. It is these frictions that businesses can work to remove, to ensure a smoother experience for customers and employees – whether they be call centre or bank workers who have had to switch to remote working, or consumers navigating new e-commerce or delivery sites that have taken the place of physical retailers or restaurants. 
By thinking granularly about their customers' needs, some small and medium-sized businesses are now thriving because the pandemic has forced them to digitalise in a way they hadn't before and permanent new revenue streams have emerged from temporary products or services set up during lockdown. 
As lockdown rolled out globally at the start of 2020, London-based luxury grocery and store, Fortnum & Mason, faced the challenge of transitioning customer agents to remote working. With new consumer habits and customers becoming digital first, the company saw an increase in their interactions via chat and email and had to adapt and transform to new ways of working.
. By listening to their agents' feedback and leveraging flexible technology, they were able to better manage and prioritise inbound contact. From setting up new views, updating macros and templates, to publishing FAQs for their customers to self-serve, they were able to drive efficiencies and deliver an enhanced customer experience. Throughout this transitioning process, there was a sincere sense of empathy and commonality from agents and consumers alike. 
Mining your front-line staff who are in constant contact with your customers, for information around these frictions, is an effective way to gain a better understanding of what is frustrating customers or employees, as a result of recent changes, and can lead you to innovate in ways that greatly improve their experience.
Move fast and break things  
When navigating through tough times, investing in technology solutions that can deliver results with a faster time to value is also key. When it comes to having the right technology in place to manage new ways of working or selling, businesses no longer have the time or the funds to spend 12 months designing an all singing, all dancing solution and experience for customers. 
Instead of a huge transformation, businesses can employ technology to try out new things on small groups of customers. By keeping what works and adjusting what doesn't, before rolling out changes to a wider audience, businesses can innovate smart. Using existing technology more strategically means that businesses can also be more effective with the resources they already have in place. This includes leaning on functions like , so that agents can spend more time with customers who have complex needs. 
Leveraging constitutes another critical area of focus to identify the total cost to serve your customers and where revenue is being lost. What micro moments might need to change? A small proportion of your customer base might be routinely buying a lot of products online and then sending them all back, for example.
Change your culture not just your processes
Fundamental changes to the way we work require a rethink of company culture, as well as the end-to-end customer experience. Thinking longer-term about strategic changes that might need to take place on these fronts and supporting and empowering employees through this process will ensure they embrace continuous innovation and that companies emerge - hopefully - even stronger than before.
Building a resilient culture of innovation pays dividends when it comes to surviving challenging times, recovering faster and continuing to prosper long-term. Having the right technologies and processes in place, leveraging real-time data insights to make faster, more informed decisions, and ensuring your employees are empowered with the right tools and training, are all essential to adopting a more agile approach. But ultimately, it's your people - their skills and their talent - who will really drive organisational change. By creating a clear strategy for employee empowerment and enablement, you can give them all the resources they need to succeed. 
As we all strive to adjust to our new reality, investing in innovation is no longer optional but a must for companies looking to operate effectively amidst fast moving market conditions. Making incremental changes can ladder up to new ways of thinking and operating and, ultimately, to continued business success. 
By John Walls, Senior Director, Customer Success, EMEA at Zendesk