TikTok CEO Kevin Mayer quits in latest twist for the company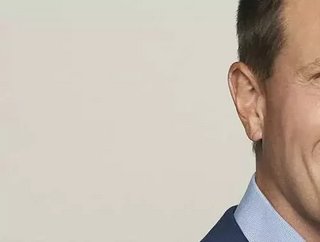 The CEO of video sharing app TikTok has used an internal letter to announce his decision to leave the company...
The CEO of video sharing app TikTok has used an internal letter to announce his decision to leave the company.
As reported by , part of his letter read: "In recent weeks, as the political environment has sharply changed, I have done significant reflection on what the corporate structural changes will require, and what it means for the global role I signed up for. Against this backdrop, and as we expect to reach a resolution very soon, it is with a heavy heart that I wanted to let you all know that I have decided to leave the company."
His words suggest an imminent solution to the thorny political situation TikTok has found itself in. A before the app is banned in the United States, due to a perceived closeness to the Chinese state. That's led to a potential sale of the company's US business, with suitors including and enterprise software giant .
In a riposte to the US ban, however, on Monday TikTok it was suing the US Administration, on the basis of a lack of due process and evidence. Outlining its case, the company said: "The executive order seeks to ban TikTok purportedly because of the speculative possibility that the application could be manipulated by the Chinese government. But, as the U.S. government is well aware, Plaintiffs have taken extraordinary measures to protect the privacy and security of TikTok's U.S. user data, including by having TikTok store such data outside of China (in the United States and Singapore) and by erecting software barriers that help ensure that TikTok stores its U.S. user data separately from the user data of other ByteDance products."
Mayer initially joined parent company ByteDance as Chief Operating Officer and subsidiary TikTok as CEO on 1 June of this year. In at the time, ByteDance CEO Yiming Zhang said: "Kevin's wealth of experience building successful global businesses makes him an outstanding fit for our mission of inspiring creativity for users globally. As one of the world's most accomplished entertainment executives, Kevin is incredibly well placed to take ByteDance's portfolio of products to the next level."
Mayer joined from Disney, where he was Chairman of Direct-to-Consumer & International, overseeing the release of Disney+, the company's streaming service.
(Image: ByteDance)