Top 10 most disruptive technologies across business in 2022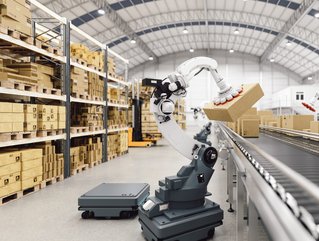 Digital transformation accelerated by the pandemic has seen many disruptive technologies deployed across industries. We look at the most common types
Disruptive technology is advancement that changes the way consumers, industries, or businesses operate. Disruptive techs have the potential to replace age-old practices. Few areas of business are seeing more of such changes than supply chains. These are evolving to become digital networks that are on-demand and always-on. As such, they have the potential to deliver massive economic and environmental rewards, boosting productivity and sustainability, driving new markets, and encouraging innovation as digital transformation continues.
As with all disruptive tech, choosing the right time to invest is a key consideration. Some disruptive techs - such as Industry 4.0 advancements including Internet of Things and robotics - are more embedded than others, such as 3D printing. But in ten years' time, most of them will have had a seismic impact on the way companies move goods from A to B.
Here are the most disruptive technologies, in ascending order of impact.