Top 10 retail technology companies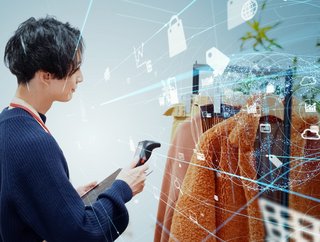 Technology Magazine takes a look at some of the companies helping shopkeepers of all sizes adapt to the "new normal" for commerce in a post-Covid world
Ecommerce has had a planet-wide impact on the global retail industry, ushering in a new era of fresh opportunities and new companies, all of which have changed the way we shop. Lockdowns have compelled consumers to shop online and AI-powered technology has opened up new user experiences that have quickly caught on.
From online store platforms such as Shopify to delivery robots like Nuro, a shopping trip in 2022 can involve a wide range of cutting-edge technologies that have emerged and flourished over the past 20 years.
Technology Magazine takes a closer look at some of the hardware, software and service companies making headlines in the global retail industry.
Constructor's AI-powered software offers discovery tools including search, autosuggest, browse, and recommendations. The company was founded in 2015 by Eli Finkelshteyn and Dan McCormick - Finkelshteyn is a data engineer with experience at Tumblr and Backplane, and McCormick served as CTO of stock photo pioneer Shutterstock.
The company's search-related technologies include its own take on autosuggest, which understands words and their importance, corrects misspellings, and infers user intent faster than the user can type their query, says the company.
Obsess is an Augmented and Virtual Reality software platform for experiential shopping. The company's proprietary technology enables brands and retailers to serve 3D 360-degree shopping experiences online and in apps.
Founder Neha Singh has led engineering and product teams at Google and Vogue, building platforms and products reaching millions of users. She received her graduate degree in Computer Science from MIT.
Immerss says it wants to restore the missing human element in ecommerce and guide online shoppers to their checkouts with "shoppable chat and video". The company offers a virtual in-store experience designed to .
The company also allows clients to offer their own QVC-style shopping video channels via its one-to-many livestream service. One-to-one online conversations are handled by the company's digital clienteling service.
This year Nuro announced the launch of the third generation of its driverless delivery pods. The new pod doubled the capacity of the previous model and introduced modular inserts for different types of cargo.
In April last year, the company partnered with Domino's to deliver pizza to customers in Houston. And two months later Nuro launched a new partnership with FedEx for last-mile delivery in the company's facilities.
Mobile Industrial Robots (MIR) was a first mover in the field of developing robots to help companies increase the efficiency of their operations. The company has developed a worldwide network of branch offices and distributor networks.
Its collaborative robots are used by manufacturers in a wide range of industries and healthcare sectors to automate in-house transportation, says MIR, which also claims the robots can pay for themselves within less than a year.
San Francisco-based Nimble's fleet of AI-powered robots pick, pack, and handle millions of products, a range that includes apparel and electronics, beauty, and grocery items. Nimble robots are deployed in fulfilment centres across the United States picking over 100,000 items per day for customers including several Fortune 500 retailers, says the company.
Nimble's robots are working for leading companies such as AutoStore, Opex, Bastian, Swisslog, TGW and Kuecker Pulse Integration (KPI).
Originally designed in a Maryland dorm room in 2004, Squarespace was built for creating and hosting blogs. In 2013 the company introduced integration with Stripe to accept credit card payments which marked the start of an ongoing move to commerce services.
Squarespace acquired appointment scheduling company Acuity Scheduling in 2019, as well as social media content management platform Unfold. Last year saw the company acquire hospitality industry management platform Tock for more than US$400mn.
Israel-based Wix was launched in 2006 and considered by some as just another DIY website builder at the time. But that changed in 2011 when the company launched its first foray into social commerce with the introduction of its Facebook store module
Since then Wix has introduced more eCommerce services, including dedicated products for fitness entrepreneurs and hotels, bed and breakfasts, and vacation rentals.
BigCommerce emerged from an Australia-based start-up which originally focused on the then-emerging software-as-a-service (SaaS) scene, offering an email marketing platform before heavyweights like MailChimp entered the market.
The company partnered with Amazon in 2016 to provide retailers with the capability to sync inventory and has also navigated US legal routes in order to offer support to retailers of restricted products including CBD and hemp-related lines.
Shopify soared during the Covid-19 pandemic when millions found themselves in lockdown, but still keen to spend money with the many thousands of established and pop-up businesses that rushed to meet this eCommerce need.
The company has seen this surge in interest decline more recently and has been forced to lay off some of its staff. Investments in "big bets" like its fulfilment network - on which it plans to spend US$2bn over the next two years - are expected to help correct this. The company also spent US$2.1bn to acquire eCommerce fulfilment startup Deliverr in July.