Top 10 speakers at Tech Live London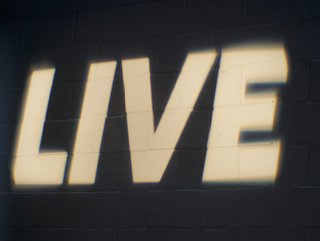 As we approach our hybrid event, Tech Live London, we take a look at 10 speakers who will be joining us to share industry insights
Tech Live London, the hybrid two day event, is taking place at London's Tobacco Dock venue on 23-24 June 2022.
The event, which incorporates four zones; Technology & AI LIVE, Cloud & 5G LIVE, Cyber LIVE and March8 LIVE, welcomes in-person speakers and attendees as well as being broadcast live to a virtual audience of thousands of executives around the world. In no particular order, we take a look at 10 of the speakers who will be joining us over the two day event.
10. Jeff Winter: Industry Executive, Manufacturing at Microsoft
With over 15 years of experience working for different industrial automation product and solution providers, Jeff Winter currently serves as an Industry Executive for Manufacturing with Microsoft.
He currently is a part of the International Board of Directors for MESA (Manufacturing Enterprise Solutions Association), the leader for the Smart Manufacturing & IIoT Division of ISA (International Society of Automation), a U.S. registered expert for IEC (International Electrotechnical Commission) as a member of TC 65, a strategic advisor to IoT Analytics, and a member of Purdue University's Smart Manufacturing Advisory Board.
An ambassador for the Women in Data Science community, Aishwarya Srinivasan is working as a Data Scientist in the Google Cloud AI Services team to build machine learning solutions for customer use cases, leveraging core Google products including TensorFlow, DataFlow, and AI Platform.
Holding a post-graduate in Data Science from Columbia University, Srinivasan has worked with clients all across the globe and has travelled internationally to London, Dubai, Istanbul, and India to lead and work with them. She has been spotlighted as a LinkedIn Top Voice 2020 for Data Science and AI, which features Top 10 Machine Learning influencers across the world.
Russ Soper joined Finastra in 2018 as Global Head of IT Operations, before his promotion to CIO in May 2019. He has over 30 years of experience, and manages a workforce of around 9,000 employees, as well as overseeing hosting operations and client-facing technology.
Outside of technology, he is an active member of the non-profit community, currently serving as Board member for 18loop; a non-profit organisation using innovative Virtual Reality technologies to aid paediatric cancer patients. He is also a Board Council member and former Chairman of the Brooklyn Conservatory of Music; a NYC-based non-profit providing music education and music therapy to over 8,000 inner-city children and teenagers.
Anand Rao, is the global artificial intelligence (AI) lead at PwC. He is responsible for research and commercial relationships with academic institutions and startups research, development, and commercialisation of innovative AI, big data, and analytic techniques.
Rao has also co-edited four books on Intelligent Agents and has published over fifty papers in Computer Science and AI in major journals, conferences, and workshops.
6. Belinda Finch: Chief Information Officer at Three
Belinda Finch is Chief Information Officer Three having joined in 2020, and was previously CIO at Centrica Group PLC and also Transformation and Digital Director at Vodafone. Leading a team of around 130 employees, in Finch's role, she is responsible for Three's IT strategy, leading on its transformation programme.
5. Andrzej Kawalec: Head of Cybersecurity at Vodafone Business
Andrzej Kawalec is the Head of Security Portfolio at Vodafone Business, where he manages Vodafone Business' global portfolio of security offerings.
Prior to joining Vodafone he was Global CTO for security and Director of Security Research at HP, as well as head of Strategy and CTO at Optiv the world's largest security Systems integrator.
Kawalec is a recognised leader in technology trends and security, and also a frequent speaker at industry events. He also advises the World Economic Forum, EastWest Institute, NATO, Interpol alongside large enterprises and Governments.
4. Lesley Kipling: Chief Security Advisor at Microsoft
An ex-geologist, Lesley moved into the IT industry over 20 years ago and joined Microsoft in 2001. Kipling is an incident response lead and forensic investigator working for Microsoft's Enterprise Cyber Security Group.
The past few years she has worked with customers across all industry verticals during major security incidents and replicated that experience into training customers on how to protect themselves from these threats proactively.
3. Adam Cheyer: Co-founder of Siri
An author of more than 60 publications and 38 patents, Adam Cheyer is an entrepreneur, top technology speaker and a pioneer in AI and computer human interfaces.
Cheyer is best known as being the co-founder of Siri, which he sold to Apple. He is also a co-founder or founding member of three other successful startups, Change.org (the world's largest petition platform), Viv Labs (sold to Samsung, where he led product engineering and developer relations for Samsung's voice assistant), and Sentient (massively distributed machine learning).
2. Nayaki Nayyar: President and CPO at Ivanti
A recognised leading woman in the technology industry, Nayaki Nayyar is responsible for driving Ivanti's next-generation innovation in cybersecurity, automation, device management, and enterprise service management.
Nayyar joined Ivanti from BMC where she was the president of the Digital Service and Operations Management Business Unit. Prior to joining BMC, Nayyar spent over five years at SAP, where she was general manager and global head of SAP's Internet of Things (IoT) division. She assumed that role after holding strategy and senior management positions with SAP's Cloud, CRM and Mobile business units, managing large teams globally.
1. Inderpal Bhandari: Global Chief Data Officer at IBM
Joining IBM in late 2015 to lead its data strategy and drive its internal data and AI enterprise transformation, Inderpal Bhandari has more than 20 years of experience in leadership roles. An expert in transforming data into business value and improving customer experiences by delivering strategic, innovative capabilities that use analytic insights to enable growth and productivity, Bhandari's work has been recognised globally.
In 2017, Bhandari was named US Chief Data Officer of the Year by the CDO Club, and named Corinium's Top 100 Innovators in Data and Analytics in 2018, 2019, and 2020. In 2020, he was also appointed as one of the Global Top 100 Data Visionaries by Truata.