Top 10 sustainable technology companies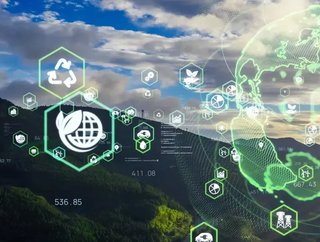 Sustainability and climate change is a big topic on most people's minds, we take a look at the technology companies that have adopted sustainable practices
Sustainable technology is a term to describe different innovations that utilise natural resources and does not impact the environment in a negative way. Sustainable technology companies have sustainability at the heart of their operations, the products are environmentally friendly, but so are the operations. 
For a business to be completely sustainable it needs to consider its whole supply chain and ensure the day-to-day running of the company does not impact the environment.
10: Provenance
With its technology, Provenance enables brands to communicate social and environmental impact with shoppers online and in-store in a credible way, connecting claims to supply chain data and third-party proof. Its software solution for sustainability communications empowers shoppers to drive progress through purchase power.  By exposing shoppers to the usually hidden environmental and social impact of the products they are purchasing, Provenance wants to showcase the environmental strides companies are making to their consumers.
9: Samsung
In 2019, Samsung switched to recycled and sustainably sourced packaging. It is also moving away from disposable materials in its manufacturing and packing operations. Setting ambitious climate goals, Samsung aims to recycle 7.5 billion pounds of electrical waste by 2030. From 2020, all of the company's worksites in the United States, Europe and China were powered by 100% renewable energy sources. According to its 2021 Sustainability Report, Samsung plans to build on this success by expanding its renewable energy use in other regions.
8: Fairphone
Responsible for designing the world's first sustainable smartphone, Fairphone is committed to making a positive impact across the value chain in mining, design manufacturing and life cycle. By creating this product, the company wants to demonstrate the endless possibilities of a fairer future. Fairphone sources its materials responsibly and advocates for workers' welfare, in doing so it aims to set new standards for the entire industry.
7: ASUS
Having been recognised by global investments, organisations and governments for its sustainability performances, ASUS has developed a reputation for being an environmentally friendly technology company. The company integrate sustainability into its business strategy and continuously create business competitiveness. ASUS themselves state it is "striving to be among the world-class green high-tech leaders and to provide valuable contributions to humanity."
6: Teracube
With most smartphones having an average lifespan of 2 years or less, Teracube looked to design a phone with a longer life to reduce the amount of material waste from phones. The company's own smartphone is designed to last 4 years and beyond. The Teracube smartphones are made with 25% recycled polycarbonate and with every purchase of a Teracube phone, the company plant one tree so customers can give back to the environment as they purchase a new smartphone.
5: Lenovo
Striving to do things differently to become better for its customers and employees, Lenovo is committed to being a sustainable and environmentally conscious company. Highlighting the success of its environmental efforts, Lenovo has been acknowledged as one of the world's 100 most sustainable corporations in the Corporate Knights Global 100 Assessment. It was also recognised in BDO's 2021 ESG Award. The company reached and exceeded its 2020 climate goal one year ahead of the target. Lenovo has achieved a 92% emissions reduction in 10 years, is committed to reducing its greenhouse gas emissions by 40% and use eco-friendly packaging materials such as bamboo and sugar cane. 
4: HP
Having been committed to its sustainability efforts since 2001, HP set high standards for environmentally-friendly policies in the technology world. The company have recycled more than 60 million plastic bottles and since 2018 HP have been committed to using 100% renewable energy. Two years ahead of schedule HP reached its goal of 100% deforestation with its HP-branded paper. Demonstrating the success of the company's environmental strategy, HP is now a 2021 ENERGY STAR Partner of the Year, with 664 ENERGY STAR certified personal systems products—more than any other manufacturer.
3: Microsoft
Although the industry in which Microsoft operates means going carbon negative would be challenging, Microsoft has pledged to be carbon negative by 2030. In the next two years, the company plans to have 70% of its data centres run on renewable energy. Microsoft has developed its own sustainable program called the 'Climate Innovation Fund' and aspires to remove all the carbon the company has emitted since it was founded in 1975. The company's existing commitment to execute power purchase agreements equivalent to 100% of our energy needs by 2025 has positioned Microsoft as one of the largest purchasers of renewable energy in the world.
2: Dell
Reports suggest that Dell has used 100 million pounds of recycled plastic in its products, keeping 90% of its waste from landfills. The company says "advancing sustainability is at the heart of everything we do." Dell works with its suppliers to help them identify energy efficiency improvements (based on their public reports and reduction targets) that benefit both the climate and their bottom lines. On top of this, Dell has also mapped its 2030 sustainability goals to align with the United Nations Sustainable Development Goals (SDGs) to support this global vision for peace and prosperity for people and the planet.
1: Apple
Technology giant, Apple, has confirmed all of its operations from R&D, to production and corporate runs on clean and renewable energy. The company claims to be carbon neutral and have promised by 2030 all of its products will be too. A lot of its current products use recycled materials, there is 40% recycled content in its MacBook Air with Retina display and the company use 99% recycled tungsten for its iPhone 12 and Apple Watch Series 6. The company have helped more than 100 of its suppliers commit to joining Apple on its journey to becoming carbon neutral.