Top 10 technology consultants of the world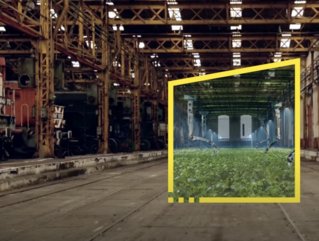 As organisations digitally transform, many turn to consultancy firms to support them with challenges around new technology, here we look at the top 10
Consulting firms can be key in helping organisations improve their performance and grow. They do this by solving business problems and finding better and new ways of doing things, often with technology.
Offering services across all areas of business, including HR, marketing, IT and finance, these firms provide a wide range of solutions for enterprises. With technology, consultancy firms advise businesses on how best to use technology to meet their business objectives. In doing so, they play a key role in business transformation, allowing clients to accelerate growth, reduce cost, manage risk, develop talent or simply just change the way they operate.
10. Forrester
Forrester is a leading global market research company that helps organisations exceed customer demands and excel with technology. The firm empowers its clients to adopt a customer-centric approach across leadership, strategy, and operations. For more than 35 years, Forrester's research has given global consumer business and technology leaders a clear vision to see what's next. Its customer-centric research and analytics support customers as they implement modern strategies that align and empower teams to deliver on a shared vision for growth.
9. Bain & Company
Advising leaders on strategy, marketing operations and IT, Bain is a top management consulting firm. Since its founding in 1973, Bain has worked with 63% of the Global 500 companies and now has 63 offices in 38 countries. The firm's technology consultants serve eight of the 10 largest tech conglomerates, three of the five leading software manufacturers, and many of the most influential players in the semiconductor industry. It also guides customers in mastering technical and business model innovation.
8. Gartner
With expert guidance and tools, Gartner enables faster, smarter decisions and stronger performance on an organisation's most critical priorities. The company, which works with businesses in more than 100 countries, also delivers actionable, objective insights to executives and their teams. Gartner's in-depth guidance is developed through rigorous proprietary research methodologies to ensure all insights are independent and objective. It is also created by a global team of more than 2,150 research and advisory experts who understand both business and industry.

7. PwC
PwC helps organisations and individuals create the value they are looking for, by delivering quality in Assurance, Tax and Advisory services. With offices in 156 countries and more than 295,000 people, PwC supports a number of global clients and are among the leading professional services networks in the world. In FY21 PwC firms provided services to 84% of the Global Fortune 500 companies and the company had 90,273 people join its firms.

6. McKinsey & Company
Global management account company, McKinsey & Company, is a trusted advisor and counsellor to many of the world's influential businesses and institutions. Founded in 1926, McKinsey combines bold strategies and transformative technologies to help organisations innovate more sustainably, achieve lasting gains in performance, and build workforces. To support clients in the technology industry, McKinsey helps customers build internal capabilities, integrate digital and analytics tools into their organisations, and transform the ways in which they work to improve their business in substantial, sustainable ways.
5. Ernst & Young
With the purpose of building a better working world, Ernst & Young (EY) provides insights and quality services to build trust and confidence in the capital markets and in economies. The company has a number of technology services including: advanced technology; audit technology; tax technology; connected capital technologies; technology transformation; and alliances and ecosystems. Founded in 1989, saw its combined global revenues rise 7.3% year-on-year to US$40bn and offer a radically different approach to connecting strategy, transactions, transformation and technology.

4. Accenture
Accenture is a provider of strategy, consulting, interactive, technology, and operations services with digital capabilities. Operating in five segments - communications, media and technology, financial services, health and public service, products and resources - Accenture aims to deliver on the promise of technology and human ingenuity as well as help clients become the next and best versions of themselves. The firm has a number of technology-enabled services such as artificial intelligence, cloud and automation, on top of offering technology consulting and innovation.

3. Tata Consultancy Services
Part of Tata Group, India's largest multinational business group, Tata Consultancy Services (TCS) is a global IT service, consulting, and business solutions leader that partners with the world's leading businesses in their transformation journeys. With a wide range of offerings, TCS has a number of different insights into how companies can utilise technology to improve business operations from digital twin technology and IoT to automation and AI, TCS look to support clients with many business challenges.

2. UST
Global digital transformations solutions provider, UST craft disruptive solutions and provide the resources and expertise clients need to bring them to life. Empowered by the belief that the power of technology will engineer a better future, UST uses a nimble and creative approach to help clients realise their business outcomes. Founded in 1999, UST is at the forefront of digital technology and engagement. With a diverse talent and deep domain expertise, UST devises better, more efficient ways of helping streamline business and satisfy customers through digital techniques. The firm works with modern media, technology and communications enterprises that touch billions of lives through their products, services and productions. UST has long standing relationships with its largest technology clients. Five of the largest telecommunications companies utilise its services for agile development.
1. Deloitte
Operating as a global professional services network, Deloitte offers audit and assurance, consulting, financial advisory, risk advisory, tax, and related services. The firm, which was founded in London in 1845, serves a number of industries including energy, life sciences and technology. For the technology industry, Deloitte focuses on helping technology companies across the world deal with the demands of adapting their business strategies to succeed in a changing market. In 2021, the company's revenue smashed the US$50bn revenue mark for the first time and was a 5% increase on its pre-COVID return of US$47.6bn. Deloitte currently has approximately 330,000 people in more than 150 countries and territories. To find solutions to the most challenging issues facing its clients, Deloitte works collaboratively and dynamically by bringing together multidisciplinary teams of people with diverse perspectives, skills, and expertise.