Top apps to help you during isolation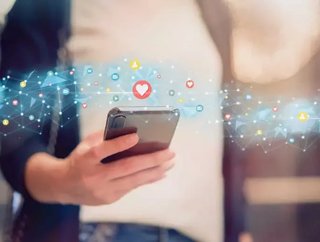 During this period of isolation, staying connected with friends and family is of utmost importance. We take a look at some apps that will help you comba...
During this period of isolation, staying connected with friends and family is of utmost importance. We take a look at some apps that will help you combat this loneliness and keep in touch with the outside world. 
All of the below applications are free of charge, so you can download them hassle-free and get straight to entertaining yourself.
Zoom - The video conferencing app has given its competitors Skype and Google Hangouts a run for their money, downloads of the application have increased by around 1,270% in the last month. The platform contains features such as muting certain users, toggle the video view to on and off and even change your background. The only concern that people have is that many rumours about its security levels have been circulating around.

Netflix Party - This application allows friends to synchronize their Netflix accounts so they can all watch the same show together, at the same exact time. There is also a sidebar where friends can talk to each other and a feature which allows for every screen to be paused and started at the same time to avoid lagging. The only downside is that all users need their own Netflix account, in addition, the platform is still quite slow at the minute, however, hopefully, this will be eradicated in due course. 

Twitch - Twitch is a streaming application for video games and eSports. However there are some issues with the platform, there isn't an option to see who the people that you're following are following, so you mostly have to either know what you're looking for, follow a link or just see what's already live and tune in so it may be hard for you to find something to watch if you do not know how to navigate through its technology. 

Houseparty - The video communications application is owned by Epic Games, you can sign up with either your phone number, Facebook account or your Snapchat account, this allows you to invite your friends to join you in your virtual room. When in the "room" with your friends, you can play games such as Heads Up and Pictionary. The downsides to the application are that it notifies you whenever your contacts open the app and also unless you lock the "room", strangers can join with no warning. 

Duolingo - The brand dobbs itself as "The world's best way to learn a language". Rather than sitting indoors and spending all day on social media, why not try and learn a new language? The platform tailors the learning to your specific needs, allows you to stay motivated through rewards and gives you immediate grading and feedback, so you know where you need to improve. It has been seen that 34 hours of Duolingo learning is the equivalent to one university semester. 
How you can slow the spread of coronavirus:
Wash your hands with soap and water often – do this for at least 20 seconds

Use hand sanitiser gel if soap and water are not available

Wash your hands as soon as you get home

Cover your mouth and nose with a tissue or your sleeve (not your hands) when you cough or sneeze

Put used tissues in the bin immediately and wash your hands afterwards
Find out the key information about COVID-19 here.