Top technology acquisitions of 2021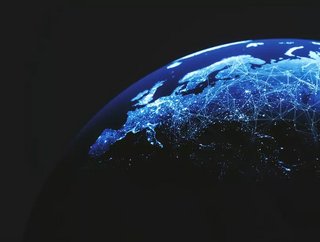 COVID-19 brought many deals to a halt, but tech was an exception. Technology magazine takes a look at some of the top acquisitions over the past year
The year 2021 has witnessed multiple billion-dollar acquisitions across the industry including hardware, software, and services as well as plenty of smaller, strategic merger activity in areas vital to enterprise IT.
Some of the largest merger and acquisition (M&A) deals of the past five years in the technology, media, and telecommunications sector were signed in the first half of 2021. Here's a look at some of the IT industry's biggest acquisition and merger deals in 2021.
 
AT&T struck a deal between WarnerMedia and Discovery 
In May, US telecoms giant AT&T agreed on a merger deal between its subsidiary company WarnerMedia, which it acquired three years ago for $85bn, and Discovery, to challenge global streaming platforms such as Netflix and Disney+.
Under the agreement, AT&T would receive $43bn in a combination of cash and debt securities, and AT&T's shareholders would receive stock representing 71% of the new company. Discovery shareholders would own the remaining 29% of the new company, the company confirmed in a statement. 
 
NortonLifeLock and Avast merge in cybersecurity deal
US-based cybersecurity firm NortonLifeLock has announced a cash and shares deal worth up to $.8.6bn for antivirus software rival Avast. 
The deal, announced in a company statement, highlights the merger of the two counterparts as a "compelling strategic and financial rationale and represents an attractive opportunity to create a new, industry-leading consumer cyber-safety business". 
"This transaction is a huge step forward for consumer Cyber Safety and will ultimately enable us to achieve our vision to protect and empower people to live their digital lives safely," said Vincent Pilette, CEO of NortonLifeLock. 
Intuit buys Mailchimp 
Intuit, best known for its financial service offerings, acquired the email marketing company Mailchimp for $12 billion in cash and stock. As part of the agreement, Mailchimp will work with QuickBooks, Intuit's accounting software, to help small and medium-sized businesses acquire and retain customers.
In a statement on the acquisition, Intuit said that the deal advances its "powering prosperity around the world, and its strategy to become an AI-driven expert platform."
Microsoft acquired AI voice recognition company Nuance for $19.7bn
Microsoft agreed to acquire speech recognition and artificial intelligence company Nuance Communications for $19.7 billion in April.
"Nuance provides the AI layer at the healthcare point of delivery and is a pioneer in the real-world application of enterprise AI," said Satya Nadella, CEO, Microsoft. "AI is technology's most important priority, and healthcare is its most urgent application. Together, with our partner ecosystem, we will put advanced AI solutions into the hands of professionals everywhere to drive better decision-making and create more meaningful connections, as we accelerate growth of Microsoft Cloud for Healthcare and Nuance."
Citrix Systems

and the acquisition of Wrike
In March 2021, digital workspace platform Citrix Systems announced the acquisition of Wrike, a collaborative work management software solution, for $2.25bn in an all-cash deal. 
Through the acquisition, Citrix announced the platform would empower enterprise customers and teams to securely access, collaborate and execute all work types in the most efficient and effective way possible. 
David Henshall, president and CEO of Citrix, said that together with Wrike, which is used by companies such as Walmart and Fitbit, it will "foster more efficient and collaborative work execution" and allow the business to take things to "the next level and enable people, teams, and organisations to perform at their best".
Wipro captures Capco in $1.45bn all-cash deal
Cloud and IT services giant Wipro announced the acquisition of Capco in March, the global management and technology consultancy, in a $1.45bn all-cash deal. 
The acquisition, one of Wipro's biggest deals since it acquired Capgemini in 2007, will create one of the largest end-to-end global consulting and service providers to the banking and financial services industry.