Toshiba announces plans to split into three companies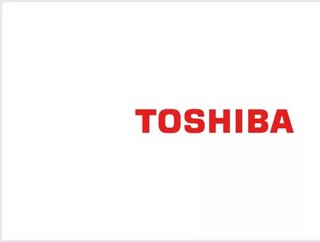 Toshiba has announced plans to split itself into three companies, in a move aimed at sharpening focus and improving the profitability of key business units
Toshiba Corporation has announced its intention to separate into three standalone companies. 
The separation will create two companies with unique business characteristics leading their respective industries in realising carbon neutrality and infrastructure resilience (Infrastructure Service Co.), and supporting the evolution of social and IT infrastructure (Device Co.). 
According to Toshiba, the separation allows each business to significantly increase its focus and facilitate more agile decision-making and leaner cost structures. As such, both companies will be much better positioned to capitalize on their distinct market positions, priorities and growth drivers to deliver sustainable profitable growth and enhanced shareholder value.
Satoshi Tsunakawa, Interim Chairperson, President and Chief Executive Officer of Toshiba, said: "Over our more than 140 year history, Toshiba has constantly evolved to stay ahead of the times. Today's announcement is no different. In order to enhance our competitive positioning, each business now needs greater flexibility to address its own market opportunities and challenges. We are convinced that the business separation is attractive and compelling: it will unlock immense value by removing complexity, it enables the businesses to have much more focused management, facilitating agile decision making, and the separation naturally enhances choices for shareholders."
What would the new structure look like? 
This separation plan, which has been unanimously approved by Toshiba's Board, follows a review of a wide range of strategic options by the Board's Strategic Review Committee ("SRC"), comprising five Independent Outside Directors. 
Overview of the three companies - 
Infrastructure Service Co.
Infrastructure Service Co. will consist of Toshiba's Energy Systems & Solutions, Infrastructure Systems & Solutions, Building Solutions, Digital Solutions and Battery businesses. Its products and services will include power generation, transmission and distribution, renewable energy, energy management, systems solutions for public infrastructure, railways and industry, building energy-saving solutions, and IT solutions for government agencies and private companies. The Company's increased focus, combined with its innovative technological solutions, will enable it to play a leading role in driving the transition to renewable energy to meet ambitious global carbon neutrality goals and advancing infrastructure resilience.
Device Co.
Device Co. will comprise Toshiba's Electronic Devices & Storage Solutions business. Its products will include power semiconductors (silicon, compounds), optical semiconductors, analog integrated circuits, high-capacity hard disk drives ("HDD") for data centers (nearline HDDs) and semiconductor manufacturing equipment. It will be a leader in supporting the evolution of social and IT infrastructure.
Toshiba
Toshiba will hold the Company's ownership stake in Kioxia Holdings Corporation (KHC) and Toshiba Tec Corporation (TOKYO: 6588). In connection with the separation of the businesses, Toshiba will seek to convert the shares of KHC into cash as soon as practicable while maximising shareholder value. As part of this process, Toshiba intends to return the net proceeds of Kioxia shares to shareholders in full to the extent that doing so does not interfere with the smooth implementation of the spin-off.