Transforming urban travel with Mobile IoT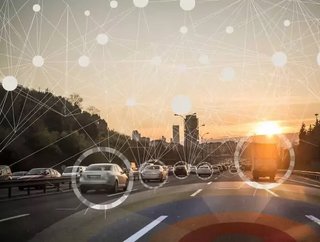 Designing and building an effective transport network is one of the biggest challenges facing cities today. As the urban population grows, a city's pu...
Designing and building an effective transport network is one of the biggest challenges facing cities today. As the urban population grows, a city's public and private transport systems can become so strained that even minor issues and incidents can adversely affect the entire transport network.
Congestion and delays on transport systems can cost a city many millions in lost productivity, and affects the quality of life of citizens as they spend more time travelling to their destination. The problems caused by congestion are immediately obvious – time wasted, increased pollution and safety concerns. As such, cities need to address the fundamental issues relating to transport networks, for instance the time drivers spend looking for parking places, road safety, effective routing of public transport, and citizens' ability to use multiple means of mobility to reach their destination.
Fortunately, various network technologies and services offered by mobile operators can help cities connect transport services. By connecting these services to a central control point, cities are able to maximise efficiency and improve the management of its transport infrastructure.
Specifically, mobile networks in licenced spectrum represent a huge opportunity for transport networks. Low Power, Wide Area (LPWA) networks are a part of the Internet of Things (IoT) ecosystem that has been steadily gaining momentum and could hold the key to addressing transport issues. Examples of how Mobile IoT can help transform urban travel are many and varied, but even the simplest solutions can be the most impactful.
Smart parking
Parking-related issues are often high on a smart city's agenda. Whether it's reducing parking spaces to encourage citizens to use other means of transit, or ensuring that all parking revenue is accrued, mobile networks can play a key role. For example, mobile connectivity can communicate the availability of parking spaces to both the city administration and citizens, either through dashboards and apps, or through physical displays on the roadside. Integrated systems can highlight available parking spaces to drivers and route them to the parking spot. The data from connected smart parking sensors can also be used to enable dynamic pricing.       
Smart parking solutions from mobile operators manifest in a number of ways. Most common is the use of connected sensors embedded into the pavement to register if a vehicle is present in the parking space above them. Other sensor technologies can be used, as can cameras connected to licence plate reader platforms.
Smart parking solutions typically only need a small amount of communications bandwidth, literally notifying a central server if a space is empty or taken. As the sensors collecting this information are typically not connected to a power supply, they must rely on internal batteries to communicate with the server. This means that both power and network usage must be optimised in order to maximise the lifespan of sensors in the pavement. New Mobile IoT networks ensure that smart parking services from mobile operators can be low cost and low power, enabling battery-powered devices to have a long lifespan.
See also:
Traffic management
Many cities are crippled by traffic congestion, affecting the quality of life for citizens and the productivity of businesses. To address this, connected sensors and mobile data can be used to both monitor congestion and direct drivers to alternative routes to prevent traffic building up or getting worse.
Today's traffic management technologies typically only measure the flow of vehicles at specific locations, and do not have the intelligence to see what is causing the congestion further up the road. In the past, these systems have had to be supplemented by citizens calling in to report issues that need resolving. In many cities, existing sensors are at the end of their lifespan, and can be replaced with connected sensors with minimal disruption.
The use of sensors connected by a mobile operator means that real-time data across a wide area of the city can be monitored and allow the relevant authorities to act accordingly. By installing further connected sensors in street furniture, such as traffic lights and road-sign displays, vehicles can be directed down different routes or congestion cleared by turning traffic lights green. A fully dynamic system is able to monitor traffic and take appropriate actions, such as automatically turning lights green. Smart cities are increasingly using dashboards and traffic control centres to obtain a single view of all the traffic in the city. By bringing all of the available data from sensors, cameras and city employees into a single point, quick decisions can be made and acted upon.
Harnessing mobile data
Mobile data, combined with information captured by connected sensors is a powerful tool for understanding traffic behavior and reducing congestion. Specifically, location data captured by a mobile network gives an accurate view of where a mobile device is and how it's travelling. As such, many mobile operators are investigating how to use their sources of real-time and historic data to understand traffic patterns and create tools that enable predicative analytics.
When reviewing the location data captured by mobile networks, analysts can assume that people travelling at certain speeds in certain groupings are travelling by car or bus. In fact, the same data can be used for multiple services – there is no need to track individual vehicles to understand traffic flow if that data is already available when analysed in the appropriate way.
Data can also be combined with other sources, such as the growing number of connected cars on the road, or connected sensors on the roadside. Harnessing GPS data from smartphones and vehicles together provides a comprehensive picture of how people are moving around a city.
Additionally, by applying appropriate analytics to the available data, mobile operators can provide city administrations with dashboards that highlight roads and incidents and understand how they are affecting traffic.
Putting a smart transport solution into action
Mobility is changing as passengers and travellers are given more options and more flexibility in how they get from A to B. How the city manages transport will also change, especially as citizens become more demanding and employ more diverse modes of transport. Transport options in a smart city can become much more efficient and relevant through the use of connected sensors, big data, apps and mobile payments. As they provide the connectivity that is enabling these changes, mobile operators, in tandem with developers and equipment vendors, are well placed to advise on how to meet the transportation challenges of the future.
Cities that want to invest in smart infrastructure to manage traffic should ensure mobile is central to the strategy. Doing so can facilitate rapid deployment, and flexibility in terms of configuration and upgrade, while taking advantage of pre-existing mobile networks.
Dr Shane Rooney, Executive Director at the GSMA