Trendspotting: What the UK can learn from India's railway transformation with GSMA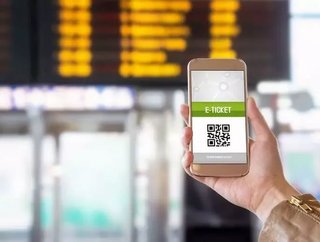 The United Kingdom's train network is one of the oldest in the world; the first public railway opened in 1825. More than 1.7bn journeys are undertake...
The United Kingdom's train network is one of the oldest in the world; the first public railway opened in 1825.
More than 1.7bn journeys are undertaken every year in the UK and like many other complex transport networks, the UK railway is under constant pressure to deliver against skyrocketing demand for more trains and better services. Maybe India has the answers…
The BCG's latest Rail Performance Index, which rates European railways on safety, quality of service and intensity of use, reports that UK railways have the sixth worst standard of service on the continent.
According to the research, high fares and delays have pushed our network out of the Tier One band of "best-in-class" railway services offered by Switzerland, Denmark, Finland and others.
There are many factors at play here, but digital transformation can go a long way in transforming the customer service experience offered by our railways.
But rather than just looking to our neighbours in Europe for inspiration, we can look further afield for examples of technology that is revitalising our railway services. We can look as far away as India, where mobile technology is leading the way.
India's travel industry is evolving. Over the past two years, rail minister Suresh Prabhu has announced new plans that will revitalise the country's railway network, including increased investment of nearly 285%. One development that is already underway is the introduction of mobile ticketing on all trains.
Not only are mobile tickets faster to buy and more convenient to carry than traditional paper tickets, but they are also widely used, given India's love affair with mobile technology.
India has one of the fastest growing populations of mobile phone users in the world – 690 million by 2020, according to the GSMA. The UK, meanwhile, has 74 million mobile phone connections.
It seems an obvious choice, but introducing mobile ticketing is just one way that smartphones could transform the UK railway network, just as they have enabled India's railway revolution.
Mobile enables transformation
Another pillar of the digital transformation of India's railways is growing internet penetration. In India, the government aims to increase the number of stations with high-speed wifi services to 400 by 2018, allowing more passengers to stay connected as they travel.
More than 1.5 million people in India already log on to Google's free station wifi on their mobile phones – and that's only available in 19 cities.
As more high-speed services are rolled out in India, there is a huge opportunity for railway operators to improve customer service.
The same could be true in the UK. Using social media or apps, operators can provide real-time travel updates to passengers, informing them of any delays or confirming platform information based on their mobile ticket. Passengers benefit from convenient, personalised updates, fostering greater loyalty.
Increased access to high-speed wifi also provides lucrative opportunities for retail businesses within train stations.
Mobile is the perfect channel for retailers to provide personalised offers that can help drive footfall to their stores. Using geo-location tracking, retailers can send push notifications to a shopper's phone when they physically pass an in-store beacon.
These notifications can interrupt traditional social media feeds and share targeted offers and content based on the shopper's location in the train station. With so many passengers travelling through stations in India and the UK, phone in hand, retailers can more effectively market to these commuters.
Importance of authentication
However, for any travel industry to successfully transform, it's essential that these new services are supported by robust authentication. Despite growing adoption of digital services, many UK consumers have concerns about the security of the data they share with service providers.
A recent study by Unisys revealed that half of all UK consumers are extremely or very concerned about the safety of their personal data. Maintaining customer confidence in digital services is a growing challenge for any business.
The solution lies in our pockets. Multi-factor authentication is the best way to protect customer data and using our mobile phones to do so ensures a smooth service for everyone.
With the prevalence of mobile phones, using the same device to authenticate your identity while interacting with service providers is an incredibly simple way to lower friction and increase security. It also removes the need for consumers to remember an ever-growing number of online username and password combinations.
The GSMA is already working with leading mobile network operators in the UK and India to roll out Mobile Connect, an operator-based authentication service that provides a convenient and secure login solution. Mobile Connect protects consumer privacy by using personal data held by the mobile operators, plus proven SIM security, to authenticate a transaction such as booking train tickets.
The journey ahead
In India, the government's plans to transform railways are ambitious. If rolled out effectively, they have the potential to elevate India's transport system to compete with those in Japan and others around the world. The UK's rail networks could consider following suit, if operators want to deliver high quality customer service to meet demand.
Mobile phones are the best tool to support this transformation and offer a range of benefits to passengers and service providers. But passenger privacy must remain a priority.
It is only by adopting a mobile authentication service that travel operators can ensure data is really secure and ensure consumer confidence when embracing new digital travel services.