Uber Works: doubling down on the gig economy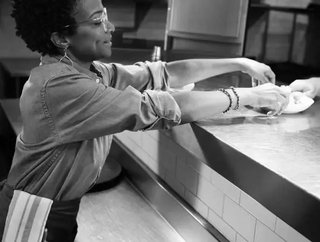 This week, ride-hailing giant Uber launches a trial of its own on-demand platform, Uber Works, to connect people with 'shift work' across Chicago. A...
This week, ride-hailing giant Uber launches a trial of its own on-demand platform, Uber Works, to connect people with 'shift work' across Chicago. As more workers in the US are drawn (or forced) into the 'gig economy', Uber increasingly diversifies and expands its footprint across this evolving market with what appears to be 'Tinder for the unemployed.'
The modern gig economy - in which employees are paid for individual tasks, rather than their time - has been steadily growing around the world over the past two decades. This idea is nothing new since, as historian Tawny Paul points out, "while it might seem that long-established ways of working are being disrupted, history shows us that the one-person, one-career model is a relatively recent phenomenon." 
Pre industrialisation and before the rise of the working week, holding down multiple jobs as a self-employed grafter or entrepreneur was fairly common. While this model was eroded significantly by the industrial revolution and the rise of manufacturing, the advent of the internet - and its ability to connect short term employers with workers seeking flexibility - has seen the gig economy balloon since the turn of the century. 
From the launch of sites like Craigslist in 1996 to the current landscape populated by Deliveroo, Lyft, Etsy, Deliveroo and so on, the gig economy has transformed the way in which the country works. As the global economy has moved increasingly towards a consumer-focused mindset, on-demand offerings and next day delivery have all become expected. This breathtaking expansion of the service industry has been driven by a new (or resurgent, depending how you look at it) class of freelance workers picking up jobs through their smartphones. Last year, in the US, it was estimated that more than 57mn people were a part of the gig economy. 
Proponents of the gig economy say that it offers a level of flexibility to both employers and employees that is more compatible with a modern lifestyle than traditional nine-to-five contract employment. Its detractors draw comparisons to gig economies of old, in a pre-labour law world with no worker protection from large companies and organisations. Zoe Bristow, an associate at Travers Smith LLP notes that, according to critics, the gig economy "is a socially irresponsible working practice which allows businesses to avoid paying employer national insurance contributions and denies individuals access to basic employment rights, such as the national minimum wage, statutory sick pay and holiday."
SEE ALSO: 
Whether or not simultaneously holding down three jobs at Postmates, Uber Eats and Deliveroo is a healthy way to earn a living, and how the regulation of the new generation of gig economy giants will change in the next few years remains to be seen. Last month, California passed Assembly Bill 5, documentation that paves the way for Uber drivers to be legally considered employees, rather than contractors. Uber said that it doesn't expect the law to damage its business. 
Launching tomorrow, Uber Works is an on demand platform that connects workers with businesses looking to fill available shifts at short notice. Using technology to fill the role traditionally performed by recruiters and agencies, Uber Works is a way to "provide more clarity about available work by helping workers see all relevant and available shifts in one place," according to the company's blog. 
Uber's reasoning behind the platform, which seems to operate like a cross between its ride-hailing platform and the dating app Tinder, is a classic argument for the gig economy. "Today, millions of Americans use staffing agencies to find work. Yet the status quo is not ideal, for workers or for businesses. Workers face rigid scheduling and opaque information about where they can pick up shifts and how much they can expect to earn. Businesses struggle to staff up to meet peak demand, and have to grapple with missed shifts and high turnover. We believe a new, technology-first approach can provide faster and easier means for people to get work, while offering greater insight into the many opportunities for work that are out there—improving the experience for workers and businesses alike." 
Uber has reportedly been working on the Chicago release in secret over the past year - after previously experimenting with the model in Los Angeles. Users can explore a range of what initially appear to be blue collar labour and service jobs, including prep cook, warehouse worker, dishwasher, cleaning staff, customer service and more. 
Uber Works app users can access detailed information about shifts they're interested in, including information about pay, work location and skills, or required attire. The app will also function as a time clock for its users, allowing them to punch in and out of gigs, as well as log breaks. 
Uber also promises to ensure timely payment for work completed and to develop the app in response to community feedback.