UK government to tackle climate change with space technology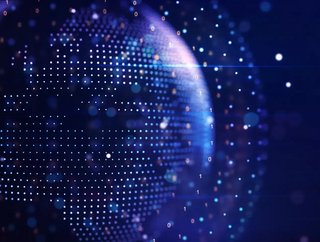 Technology that will help tackle climate change and predict global disasters using satellites is receiving new funding from the UK Space Agency
11 UK organisations have been awarded a share of just under £7 million of government funding to help towards the latest advances in space innovation. 
Many of the projects focus on climate change or environmental management, with others designed to secure our telecommunication systems and protect digital infrastructure against cyber-attacks.
Science Minister George Freeman said: "Satellites in space are helping us solve some of the most significant challenges we face, from climate change to cyber attacks, and through the National Space Strategy we are putting the UK at the forefront of unleashing these innovations."
"Whether it's monitoring greenhouse gas emissions or supporting increased tree planting, this new funding will take game-changing ideas from the UK space sector and our brilliant scientists, and turn them into reality."
Space and climate change
The funding comes from the UK Space Agency's National Space Innovation Programme (NSIP) and has been announced today (9th November 2021) as the UK hosts the COP 26 climate talks in Glasgow. Space is playing an essential role in the fight against climate change, with satellites collecting half of the 56 types of data we need to measure and understand climate change.
The release of a report from the Intergovernmental Panel on Climate Change (IPCC) revealed both the importance of monitoring long-term environmental changes from space and the urgent need for government measures to dial back planet-warming emissions.
The UK Space Agency co-funds and chairs Space4Climate which supports the UK's world-leading climate community to deliver and make use of climate information from space. Space4Climate brings together those with expertise across government, industry and academia, in the development of satellites, analysis, exploitation of data, and production of data and climate services. 
Offering funding to support space programmes 
Projects receiving the cash boost include Global Satellite Vu Ltd, which will build a compact high-resolution infrared camera for satellites to measure thermal emissions from our homes, schools and places of work, helping to improve energy efficiency. The Open University in Milton Keynes will develop the mission concept for "TreeView", a forestry and management tool that will support a nature-based solution to tackling climate change by monitoring the health of trees from space.
This £7 million in funding is in addition to £7 million provided last year which was to support the projects through their development phase. The new funding ranges from between £157,000 and £1 million per project and will allow the organisations to take their projects to the next stage and implement their innovative ideas.
The government recently launched the National Space Strategy which outlines the long-term plans to grow the UK space sector and make Britain a science and technology superpower, including building on manufacturing and technology capacity, attracting investment and working internationally.