UK technology talent visa applications rise 48% in last year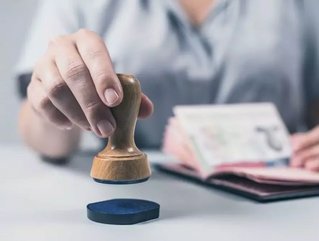 A new report from Tech Nation has revealed an increase in demand for the UK's Global Talent Visa, of which it is an endorser...
A new report from has revealed an increase in demand for the UK's , of which it is an endorser.
The visa allows international technology talent to come to the UK and work in areas such as artificial intelligence, fintech, gaming and cyber security, with two pathways for individuals with "Exceptional Talent" and "Exceptional Promise". Valid for up to five years, it allows for application for extension or permanent settlement after the initial period. 
In a press release, Stephen Kelly, Chair of Tech Nation, said: "The UK is a global talent magnet for Tech founders. The UK provides rich opportunities for entrepreneurs to set up, flourish and scale a business. The Global Talent Visa is crucial to making this process easy and accessible. Tech Nation's Visa Report shows that, despite the pandemic, international interest to work in the UK tech sector has never been higher. Attracting tomorrow's tech leaders to the UK is crucial to the continued growth of the sector, the UK's place in the world, and driving the nation through recovery to growth in the digital age."
The report found applications for the visa have risen significantly in the past two consecutive years, up 48% this year and 45% the year before. Total applications for the visa since November 2018 totalled 1,975, with 920 endorsed for individuals from 50 countries.
The report said that in the future, demand was expected to increase even further thanks to citizens of the EU becoming eligible for the scheme.
52% of those coming to the UK on the visa are employed by UK tech firms, with 28% being tech founders - with 421 individuals setting up UK businesses in 2020.
A beneficiary of the scheme, Hao Zheng, co-founder and CEO at RoboK, said: "I decided to work in UK tech because of the well-established ecosystem, world-class research and innovation and the high-level of experience that is extremely valuable for startup technology companies."