The unstoppable march of data analytics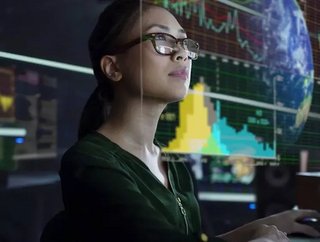 Big data is no longer a boardroom buzzword. Even small businesses recognise the value of mining their data for insights...
Big data. It's a phrase that has done the rounds of the world's boardrooms and – for once – survived intact. No company wants to know less about its customers, or not be able to meet their needs. The competitive advantage that used to be gained by running customer forums, studying the accounts, and putting those learnings into next year's strategic thinking has been usurped by always on, number crunching that can affect business decisions in the moment.
What's new in data analytics?
Increasingly, machine learning is being adopted to spot patterns in the data and automate responses. Building algorithms that allow more complex data to be processed and fed to either a machine or human means companies can act faster and identify risk more effectively. It also allows for software to model any number of future scenarios to offer predictive analytics, enhancing business strategy confidence.
With bulging databases being fed ever more information from any number of sources, it's critical that data is marshalled properly. Poor data management leads to poor decision making, and in a worst case scenario makes would-be valuable data worthless. Unsettling in a business environment, it could be lethal when applied to healthcare or industrial safety. Setting standards for data quality is paramount in order to produce reliable pattern information to drive business success.
There has also been progress in data mining technology, a software driven approach to surveying large blocks of data to identify patterns in order to determine what is relevant and what may look relevant (but is actually correlated to an external modifier). And this approach now goes beyond hard data: text mining can analyse data from the web, books, social media, emails and surveys using natural language processing.
Why data analytics matter
While traditional business reporting (still widely used) tells a company and its stakeholders what has already occurred, data analytics has shifted the focus towards examination of why things have happened, and how companies might operate differently in future to improve performance. The crest of this information wave is to nudge businesses to ask questions they hadn't previously sought answers for, lead decision makers towards less obvious possibilities for future direction, and model scenarios to help them make decisions with confidence.
Five of the best data analytics tools
IBM Cognos Analytics
Key strength: natural language processing
With increasing focus on data that can't be found in existing datasets, IBM's Cognos Analytics has adopted the natural language processing skills of its stablemate IBM Watson, which adds text mining options and language generation. Best used in tandem with an existing IBM enterprise platform, an emerging Cognos skill is ML-driven forecasting.
Microsoft Power BI
Key strength: integration with MS software family
Microsoft's Power BI is the market leader in data analytics, and has enviable AI/machine learning capabilities, driven by Microsoft Azure Cloud. Its integration with the world's most widely used productivity tools, such as Office 365 and Excel, allows company-wide implementation with pop-up reminders to encourage behavioural adoption with staff.
SAP Analytics Cloud
Key strength: end-to-end analytics solution
SAP's Analytics Cloud uses a variety of approaches to offer data solutions, integrating predictive analytics, natural language processing, open-ended data mining exploration and augmented analytics to build a business picture. Its approach to the user – offering preset models, trending and templates, and outputting results in natural language – is a core appeal.
SAS Viya
Key strength: scalability and performance
An early entrant into the data business, SAS is widely used by data scientists and has a large user base globally. That means that while it's accessible to data professionals who do not have extensive training, they have an enviable expert support network. The range of options includes complex modelling, interactive visualisations and machine-led predictions.
Tableau
Key strength: data visualisation
It's ease of use makes Tableau a popular choice with lay personnel (non-data scientists), while its powerful data processing and management tools mean it is also embraced by data experts. The company was acquired by cloud giant Salesforce in 2019, a move expected to enhance its artificial intelligence and machine learning capabilities.
… and five to watch
Domo
Domo's strength is its simplicity. Designed to provide simplified data outputs for decision makers without the need for IT intermediaries, it continues to impress.
Infor Birst
Already respected for its automated inventory management tools, Birst has been acquired by Infor, which in turn has been acquired by Koch Industries. Expect a power-up.
Samsara
IoT platform that concentrates on managing physical assets such as vehicles and machinery. Samsara's strength is its integrated approach to software, hardware and cloud.
Tonkean
Tonkean bestraddles power and usability, with drag-and-drop programmability, wide interoperability and contextual event triggers. It prides itself on being a no-code platform.
Yellowfin BI
Challenger analytics from Yellowfin prioritise user adoption and engagement, with end-to-end automation and impressive dashboards that prioritise data visualisation.