US Senate Backs Bill to Gain a Competitive Edge over China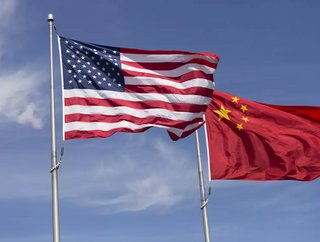 The US Senate bill is worth about $250bn and intended to boost the country's ability to compete with Chinese technology
On Tuesday the U.S. Senate passed one of the largest industrial bills in U.S. history, in a bipartisan effort to ensure the U.S. remains competitive with China. 
The Innovation and Competition Act, which passed the chamber 68-32, commits US$190bn for U.S. technology research, US$54bn for semiconductors and telecommunications, and US$29bn over five years for a new technology division at the National Science Foundation (NSF). 
The bill would also fund a grant programme managed by the Commerce Department that would match financial incentives offered by states and local governments to chipmakers who improve upon or build new factories.
"Senate passage of USICA is a pivotal step toward strengthening U.S. semiconductor production and innovation and an indication of the strong, bipartisan support in Washington for ensuring sustained American leadership in science and technology," said John Neuffer, CEO of the SIA. "Enactment of these investments would help strengthen America's economy, national security, technology leadership, and global competitiveness for years to come."
Impact on Chinese owned tech
The act would also bar government agencies from buying drones manufactured by Chinese companies and federal employees from downloading TikTok, the popular Chinese-owned video app, on government devices. In addition to this, President Biden has revoked a Trump attempt to ban Chinese-owned apps TikTok and WeChat, substituting an executive order mandating a review of apps controlled by foreign adversaries to determine whether they pose a security threat to the U.S.
The bill directs the US secretary of state to publish a list of all state-owned enterprises in China that have used either intellectual property theft and forced technology transfers. It also takes steps to strengthen America's partnership with allies in the region, like Japan and Australia, to stop importation of goods made with stolen intellectual property.
The legislation also expresses that the President should use the full range of his authority to impose sanctions against people or entities that have stolen US trade secrets or benefited from such theft, as well as sanctions against foreign entities or people that have supported or engaged in cyberattacks or otherwise undermined US cybersecurity on China's behalf.
Speaking about the act, President Joe Biden said in a statement: "It will empower us to discover, build, and enhance tomorrow's most vital technologies — from artificial intelligence, to computer chips, to the lithium batteries used in smart devices and electric vehicles — right here in the United States.  By strengthening our innovation infrastructure, we can lay the foundation for the next generation of American jobs and American leadership in manufacturing and technology."