Ushering in the fourth industrial revolution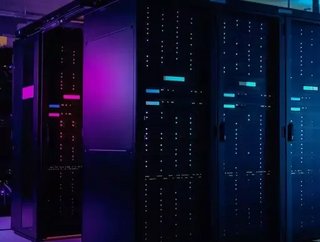 Stephan Biller, Vice President Offering Management Watson IoT & CIO, provides experienced insights on the deployment of AI and analytics...
IBM is a company that almost needs no introduction; a name practically synonymous with high-performance hardware, middleware and software, it has also created an enduring research-based legacy of historic patents, including ATMs, floppy disks, the hard drive and the magnetic stripe found on bank cards. Clearly, IBM is no stranger to innovation since it was founded over a century ago in 1911. With a global presence in more than 170 countries, an employee count of 352,600 and a recorded revenue of $77.1 billion in 2019, it is a modern success story dedicated to pioneering excellence that has garnered such a formidable reputation. 
Joining the company in 2017, Dr Stephan Biller, Vice President Offering Management Watson IoT & Chief Innovation Officer, came from a highly experienced background of more than 25 years in the IoT and analytics space, a foundation that has more than prepared him for the challenges he works through at IBM. Holding a PhD in Industrial Engineering and Management Sciences and an MBA in Finance & Strategy, Biller cut his teeth at General Motors and General Electric Company, where he personally developed the "Brilliant Factory" concept. Regarding "Brilliant," Biller has this to say: "It was essentially creating a digital strategy for both manufacturing and engineering, meaning 'how do we simulate all the factories and all the processes before we actually implement them', then using real-time data in the factories to optimize throughput, quality, cost and fulfilment." His ability and vision for digital transformation was one of the contributing factors to his recent election to the National Academy of Engineering: a rare privilege and something Biller is profoundly grateful for. "That was the biggest honour of my professional life. It's sort of like the baseball hall of fame for engineers," he jokes. "It's an opportunity for me to give back to the nation and to the scientific and engineering community."
Although moving to IBM presented him with an exciting opportunity, Biller says that, because the role played to his strengths, his life changed surprisingly little. As the VP for managing Watson IoT (IBM's offering combining IoT and AI to improve asset management), he began guiding research to help develop even further innovations for the platform. Watson is indicative of the exciting possibilities being unlocked for enterprise systems: using IoT (internet of things) to gather vast streams of integrated data in real-time and using artificial intelligence (AI) algorithms to power analytics and insight, the suite of offerings is capable of providing an unrivaled level of asset management, data optimization and facilities management. "It basically integrates those data streams and helps you get to a point where you can optimize the system rather than the components," Biller explains. It was he that provided the strategy and vision, something he developed through collaboration across the product development chain including IBM Research, one of the best research labs in the world. "The real key was to figure out what clients need in the market; what are they asking for and what are they not asking for. And then to help them understand what is possible."
In terms of "what's possible," Biller is forthright in his belief that AI will "absolutely dominate digital transformation," both generally and at IBM. As algorithms gradually become increasingly sophisticated, the ability of AI and machine learning tools to accurately mimic the behavior of human operators increases, therefore emancipating people from strenuous and repetitive tasks that allow them to focus on more qualitative ones. "However, it's really important that we quickly generate value so that customers recognize that we are providing a better solution than they had before," Biller clarifies. Thus, AI could solve three of IBM's clients' problems: value creation, problem solving and workforce optimization. An example he provides is the visual inspection process of LCD screen manufacturers; a tiring and difficult task when performed for long stretches of time. Biller states that AI could do the same job cheaper, faster and more accurately. This innovation also reduces the skill gap between new and experienced workers, as a fully optimized AI program would provide the same level of service throughout. 
However, IBM's use of AI and analytics software only forms one-third of its intelligently executed digital transformation. Equally crucial are IoT and cloud computing, the latter of which Biller singles out for particular praise as it allows data to be integrated into a common infrastructure, which is an essential step in any optimization process. The cloud-linked components of an IoT network create the operational platform, and finally, AI and data analytics are layered in to make sense of the whole and present the information in a consumable format. It is the crucial understanding of this technological triumvirate's significance combined with IBM's peerless consulting arm which gives the company its unique edge. "The trick for any digital transformation is to not only have the technology, but to also know how to collaboratively integrate it with the users into standard work processes and intelligent workflows," Biller says. "Not only in one factory, not only at one machine, but across all factories and across all machines." 
More than just possessing a superior vantage point over the industry, however, Biller emphasises that it is great colleagues and collaborators that continue to place IBM in the echelon of global tech company leaders. In an iterative world, in which nothing is stable, both exciting and daunting in equal measure, the company's Darwinian approach has been to excel at adaptation and its people are crucial to that. "We have the best AI and industrial analytics people in the world, who can develop solutions at a system level," he says. "And our collaborators join us on the journey to determine how to provide additional value to clients. The collaborative, 'no walls' approach that we share with them is really critical for me." It is this compound of technological know-how, research-based perspective on the industry and truly collaborative partnerships that has placed IBM in its current position and will continue to inform its activities. What will the company be working on through 2020 and beyond? Well, for Biller, the answer is simple: continuous optimization of product, manufacturing, and services. With the optimization capacity of Watson firmly established, he is keen to help IBM clients to move to a "product as a service" (PaaS) model, or, as he puts it, "selling the power of a jet engine by the hour, not the engine itself." IBM is truly reaching into the future, to the point where continuously improving products and manufacturing operations are based on data-driven AI and analytics. "I think that's the holy grail," Biller concludes. "That's what the fourth industrial revolution is all about and IBM will get there."