Venafi puts machine ID at the core of digital transformation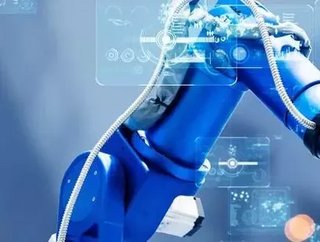 As machines become central to digital transformation, their identities need protecting as much as humans' do...
Machine identity lies at the core of digital transformation. With interconnected machines able to report to one another and authorise communications and actions, it's vital they can verify one another's authenticity, according to Venafi .
Yet many methods of machine identification are poorly implemented and introduce a wide attack surface for cyber criminals. Weak protection of IoT devices has long been a concern in the domestic technology market, allowing not just the device in question to be compromised but also the implementation of wider attacks once the network has been breached. Venafi hopes to educate companies embarking on digital transformation and help them to avoid similar attacks.
"Our society revolves around machines, and as digital transformation programs accelerate, our reliance on machines is growing exponentially," said Jeff Hudson, CEO of Venafi.
"Because every critical business application requires a machine identity, your organisation must have a comprehensive machine identity management strategy. If you don't, you are at risk. Venafi invented this category and holds more than 30 patents in this space, so we are very pleased to see major analysts recognize this rapidly growing market. We believe Venafi is uniquely positioned to create a world where all machine identities are managed and protected."
"The pandemic has accelerated digital transformation, making it even tougher for enterprises to manage their machine identities"
Venafi positions itself as the inventor and leading provider of machine identify management, and in the US includes among its clients the top five health insurers, the top five airlines, the top four credit card issuers, three of the top four accounting and consultancy firms, and four of the top five retailers. In addition, it boasts the top four banks in the US, the UK, Australia and South Africa.
"The pandemic has accelerated digital transformation, and security teams are trying to keep up with the number of team members working remotely while, at the same time, support meeting the machine identity needs of fast-moving DevOps teams," said Kevin Bocek, vice president of security strategy and threat intelligence at Venafi. 
"These shifts are making it even tougher for enterprises to manage their machine identities effectively. Organizations need help navigating these radical changes. Venafi is the only solution provider with the operational experience to help organizations address all of these challenges."
Get your free copy of the Gartner 2020 Hype Cycle for Identity and Access Management