Verizon: the consumer-focused leader in communications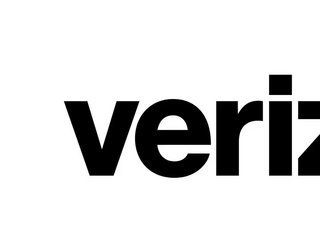 Technology Magazine explores Verizon's operations following the announcement that its CIO, Jane Connell, was listed as a top 10 technology leader
Founded in 1983 and formerly known as Bell Atlantic Corporation, Verizon is an American multinational telecommunications company headquartered in New York City.
In 2000, the company became Verizon and is now one of the world's leading providers of technology and communications services. With its global presence, Verizon generated revenues of $128.3 billion in 2020.
Offering voice, data and video services and solutions on its award-winning networks and platforms, Verizon is able to deliver its customers demand for mobility, reliable network connectivity, security and control. 
The company provides information and entertainment services and build its network for people who want to connect with others, businesses and the world around them. Verizon pride itself on its customer-centric approach: "Everything we do revolves on our customers. These words are written on our walls, and consistently echoed by our leadership."
Structured on two customer-facing areas, Verizon operates by focusing on both the consumer and business.
It is also the first company in the world to launch commercial 5G for mobility, fixed wireless and mobile edge computing.
Verizon's growth over the past year
Over the past year, Verizon acquired precise positioning company, Senion. 
The acquisition of this global leader in location-responsive solutions means that Verizon could combine Senion's location-accuracy technology with its 5G platform, in a statement Jeff Frantz, Executive Director of Verizon Location Technology said this would help Verizon "push the boundaries of what's possible."
In the same month, the company also launched On Site 5G, Verizon's first commercially available private 5G network solution in the US. This launch allows large enterprise and public sector customers to bring wireless, private, secure 5G networks to their campuses, industrial and manufacturing facilities, warehouses, and other premises. 
With its latest technology offering, Verizon was able to offer this On Site 5G even where public 5G Ultra Wideband coverage is not available.
More recently, Verizon and Nissan collaborated to pilot technology that can notify drivers of pedestrians or other vehicles emerging from behind visual barriers. CCTA will initiate validation of the technology for its Automated Driving Systems Grant Program.
Verizon's technological offerings
Not only does the company offer one of the fastest and robust 5G networks, but it also offers:
4G LTE: the most reliable network in America and the on-ramp to the next level of connectivity

Broadband and fibre: as one of the first major U.S. carriers to offer fibre to the home, Verizon gives its customers, both businesses and the everyday consumer, superior internet, phone and TV services

Multi access edge computing (MEC): dubbed as "the next big thing for business", Verizon is helping big businesses unlock the power of this emerging technology to reveal its capabilities.
To highlight the transformative way Verizon has utilised technology to provide for its customers, the company's CIO Jane Connell was named in the top 10 of our Top 100 Technology Leaders this year.
Sustainable initiatives to protect the planet
The company is also dedicated to economic, environmental and social advancements. Its Citizen Verizon initiative has committed $3 billion to help those who need it first. Under the initiative, Verizon has also committed to:
Providing 10 million youths with digital skills training by 2030

Helping one million small businesses by provisioning them with resources to help them thrive in the digital economy by 2030

Have 100% carbon neutral operations by 2035

Have 500 thousand individuals prepared for jobs of the future by 2030.