The virtual desktop: An exciting new age of technological possibilities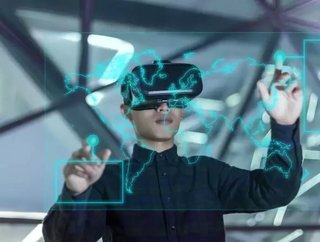 The adoption of home smart speakers, particularly Amazon Echo, has seen a remarkable jump over the past 12 months and the exponential increase is expect...
The adoption of home smart speakers, particularly Amazon Echo, has seen a remarkable jump over the past 12 months and the exponential increase is expected to continue in the years to come. Research from OC&C Strategy Consultants earlier this year showed Amazon's Echo has 10% penetration of American homes, leading the way from Google's Home (4%) and Microsoft's Cortana (2%).
Overall, 13% of homes have smart speakers and that's expected to rise to 55% over the next four years – good news for all the tech giants except Apple, which appears to have been left behind due to Siri's lack of AI capabilities. But just where is the limit for this brave new world which we now inhabit? To find out, Gigabit spoke to Scott Amyx, a global thought leader in exponential technologies who describes his work as "ushering in the fourth industrial revolution".
According to Amyx, we are at a fascinating period in history with regards to AI user technologies and interfaces as they now begin to become wore widely adopted on a mass scale. "The acceleration of the AI curve is getting to a point where it's becoming more pervasive," says Amyx, who is also a managing partner with Amex Ventures, a venture capital firm.
"We're just scratching the surface, and one of the things we're going to start to see is that just about every industry is going to be disrupted.
"We're at a very interesting point from human-machine interface (HMI) in the sense that we are starting to move slowly away from touch-based to the next category, which is speech-based.
"Things like Amazon Echo, Dot, Google Home, Home pods and so forth, these are carved by things like Alexa, API services, Google Assistant, Cortana for Microsoft. These technologies are starting to get integrated into everything from timeless vehicles, to home products."
Such is the pervasion of these technologies that voice commerce is now being seen as the next major disruptive force in retail, and this is backed up by the OC&C Strategy Consultants study referenced earlier.
It calculates that voice shopping is set to jump to $40bn by 2022, rising from $2bn today, and Google CEO Sundar Pichai has indicated that 20% of the queries on mobile apps and android devices are now voice-oriented searches. And as these techs advance, we are undergoing somewhat of a cultural evolution as human beings to interact with them and that is what allows for them to actually be embraced more widely.
But beyond that even, Amyx believes that human behavioural trends are potentially one of the things holding even more futuristic technologies back from becoming commonly adopted as part of the marketplace.
"Generally, the speed or the slope of technological evolution is always going to be steeper and faster than our human ability to adopt it," says Amyx. "Not because we can't, but because of cultural aspects and human behavioural aspects which need to change.
"In many ways, the smartphone form factor, in terms of the physical object that we hold onto, is going to probably last a little bit longer than maybe some of us researchers would like to see. Not because we can't, but because people are not ready to make a huge leap into just wearing contact lenses, and being able to virtually call up your interface, and desktop and everything you need on a virtual basis, by waving your hands."
It's a fascinating prospect and Amyx feels strongly that the swell in consumption of these types of technologies is a truly global phenomenon, especially given that the development upside of these techs is fairly limitless.
He also reckons, when it comes to AI, that the culture between the companies vying to be most relevant and innovatitve is "both cooperative and competitive".
"If you think in terms of a national or global basis, you have countries like China, that have put a stick in the ground saying they want to be number one, and their patents and their capital in terms of backing the research and startups are there to support that," says Amyx, who is releasing his latest book 'The Human Race: How Humans Can Survive in the Robotic Age' later this year.
"Russia has often indicated that AI is incredibly important, specifically for applications for military. Our US startups of course are leading a lot of the research, as well as places in London, so there is very much a sense of competition, however at the research level it is also very open as well."
So we know where we are in terms of where these technologies have got to, but what about where they are headed next?
Amyx is involved in work that touches on even more mind-boggling prospects such as trying to accelerate the notion of singularity, as well as the ability to be able to potentially embrace immortality by being able to upload our minds to a brain-computer interface.
That's no doubt still a long way off but he believes one of the important aspects that is about to become more widely prominent is that the future is not necessarily a singular HMI, but rather multi-modal, meaning that at any given point we may be using multiple modes from speech and touch to gesture, and other forms and combinations of those to get our work done.
"One of the reasons that Microsoft has developed HoloLens because it believes that worker productivity doesn't necessarily have to happen in front of a desktop or a laptop," adds Amyx. "HoloLens' aspiration is to be able to become the new computer interface, where it frees you from having to sit down. You can pretty much walk about... you could be in a conference, and everyone wearing that effectively has a huge field of view to be able to do just about anything.
"Some of the examples of these cases are things that are oriented around healthcare, surgeries, or even education and information, so you're actually able to bring a part of anatomy, live in a 3D dimensional vector, where people can walk around and almost feel like you can touch it. You have other trends like shared economy, where people are choosing not to own cars or own homes. Then you have retail disruptions, you have laundry lists of dozens if not hundreds of retail companies that are going bankrupt and closing stores. When you factor all of these things in, it means that the very context of cities and work and commuting changes dramatically.
So, what does the future workplace look like? Will there even be a workplace at all?
"In the future we may not have to go into a physical workplace," Amyx says. "And when we have things like mixed reality and like augmented reality and other aspects, it means that even if I'm in the most remote area going for a walk, I can still be productive, I can still be connected if I so chose.
"It means that when you think about a factory floor, which are starting to become more hyper-automated, you don't need to have people having to reactively maintain and fix problems, because AI systems are going to gather data from these IoT sensors or nodes in the system, predict potential failure points, predict inefficiencies and so forth, and proactively send technicians or even robots themselves to fix those problems, so that you don't have downtimes or loss in productivity. So it is very much disruptive, and the kind of implications we're talking about are significant."