What can we expect from Apple's new IOS 14.5 update?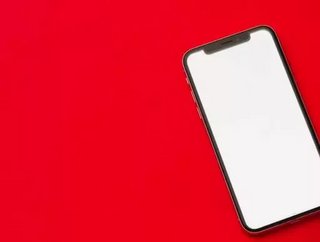 Apple's IOS 14.5 will be released this week and we take a look at some of the features which will be included in the new update...
Apple IOS 14.5 will be released this week, with the update offering more improvements and new features. 
Apple announced, during its Spring Loaded event, that this software upgrade will be launching over the coming days. This comes with the news of the launch of one of its new products, the possession-tracking Apple AirTags, which go on sale this Friday and actually need iOS 14.5 to work.
New features
Face ID has been a problem during the pandemic due to having to wear face coverings. A new feature will allow Apple Watch owners to unlock their iPhone with their watch. When Face ID spots a covering is on your face it instantly links to the Apple Watch, if that device is fully unlocked and on your wrist, the iPhone's screen will automatically spring into life.
iOS 14.5 is also expected to include a new privacy feature called App Tracking Transparency. This will require apps to get your permission before sharing your activity and data with websites and apps owned by other companies.
The sharing of data is often used for adverts but with App Tracking Transparency you'll be able to opt-out if you'd prefer, and Apple is insisting that users still have full access to apps even if they do opt-out of this.
Gamers will welcome the addition of support for PS5 and Xbox Series X controllers as part of the update. The Verge reports that this feature has been found in the public beta, and it should be a handy upgrade for anyone who owns one of these consoles, especially those who also make use of Apple Arcade.
Siri has been defaulting to a female voice (or a male one in certain countries), but with iOS 14.5, you'll be able to select which voice you want when first setting up your phone, with no default pre-selected. This change also includes more diverse voice options in English.
You will be able to recalibrate your phone's battery, so your phone can provide more accurate readings as to the remaining life. According to this feature only seems to be supported by the iPhone 11 range right now, but we'd expect it would make its way to other models too.
Apple began beta testing iOS 14.5 on 1 February 2021, so hopefully, it should be ready to go now. There are other tweaks and features that could be included (but not limited to) in the new update such as new emojis, crowd-source data on maps, and changes to the podcast app.