What is CreaTech and where are people investing?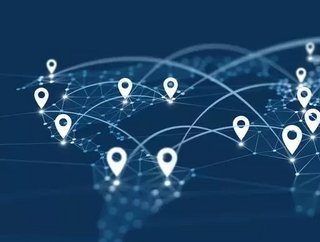 CreaTech brings together creative skills and emerging technologies, and opens up opportunities for growth and investment...
Creative technology (CreaTech), simply put, is where creativity meets technology. The term is used to address the field where technology enables the creative sector to produce new services, products or experiences, or vice versa. It covers the commercial and cultural possibilities of artificial intelligence (AI), 5G, virtual reality and other growing fields. 
A new , commissioned by the Creative Industries Council (CIC), looks at CreaTech companies, where they are described as working in both the creative and tech sectors.
Sectors that fall within this analysis include Design, Crafts, Music, Museums, Fashion, Film/ TV/ Radio, Music and Entertainment, esports, Marketing Tech, Architecture, Augmented Reality, Virtual Reality, Adtech, Gaming and Media. 
The UK 
The past year has been tough economically on most industries, but despite this CreaTech companies have raised £981.8m in 2020, according to the report. 
Companies have seen a steady growth in VC investment since 2017 starting with £499m, increasing by 50 per cent in 2018 to £759m. These CreaTech deals were across several areas including AI and machine learning (ML), technology, media and telecom and mobility tech.
AI and ML companies received the highest proportion of CreaTech investment in 2020 with £478m, highlighting the fact that deep tech seems to be a prominent driver of innovation in CreaTech. This huge influx of investment went to companies such as Edited which raised £22m for a platform which AI helped to develop real time analytics for retailer decision making. Technology, media and telecom (TMT) companies raised £440m whilst mobility tech companies raised £285m.
Augmented reality (AR) and virtual reality (VR) companies combined to raise over £130m showcasing growth in reality platforms.
Between 2017 and 2020, 64 per cent of investment came from UK investors. In the same time period, 19 per cent of the deals came from the United States, 2 per cent came from Germany and 1.4 per cent came from France.
The report found the top 10 investors in UK CreaTech by number of deals conducted were:
Ascension Ventures
SFC Capital
Downing Ventures
Innovate UK
London Co-Investment Fund
Octopus Ventures
Mercia Asset Management
Scottish Enterprise
Force Over Mass Capital
Founders Factory
The rest of the world
The US seems to be out in the lead when it comes to CreaTech, with £6.5bn invested in US companies in 2020. This figure is more than triple the next highest country, China. 
US investment includes £284m into Magic Leap, a virtual computer interface platform which uses augmented reality. Chinese CreaTech companies raised £1.9bn in 2020, more than all other Asian nations combined.
CreaTech investment into many Asian and Middle Eastern countries has been on the decline since 2018.
Although this was not the case for Israel and India, both countries saw growth between 2019 and 2020. In Israel, investment increased by 40 per cent, from £324m in 2019 to £461m in 2020. In India, investment increased by 60 per cent from £88m to £140m from 2017 to 2020.
Both Chinese and South Korean companies saw the reverse, though China still leads in investment in the region, investment fell from £3bn in 2019 to £1.9bn in 2020.
In South Korea, investment fell from £711m to £196m in 2020. China, India and South Korea all received record CreaTech investment in 2018, with China receiving £5bn, South Korea receiving £1.6bn and Indian companies receiving £580bn.
What's next?
Investment into CreaTech looks like it will continuously grow for the most part, with developments happening all over the world.
Minister of State for Digital and Culture, Caroline Dinenage MP, said: "Whilst the UK is a European leader in the sector, this is a position that we must not take for granted as we strive to become leaders on the world CreaTech stage.
"As almost £1 billion in investment clearly demonstrates, CreaTech will play a vital role as the UK builds back better from the challenges of the Covid-19 pandemic."