What is the metaverse and why is everyone talking about it?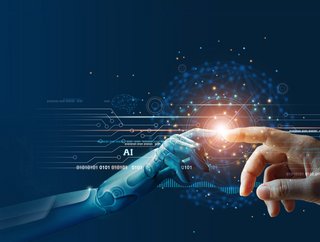 Facebook and Microsoft are among the companies talking about the metaverse. But what is it and why is everyone talking about it?
What is the metaverse?
Think of the metaverse as internet 2.0 (not to be confused with web 2.0, which we saw off in the 00s). It's a catch-all term designed to incorporate virtual and augmented reality, social, the internet and, crucially, real life. Critics argue that it is being used to replace useful subsets of technology that are distinct entities in their own right. Proponents counter that the components are on course to merge into a single entity and that the move to a singular phrase is helpful to trammelling technology towards that goal. Rather than describing an air-intake filter, carburettor, piston chamber, cam drive and gearing system by their respective parts, you come up with a term for the collective – the internal combustion engine. So it is with the metaverse, or that's the theory.
Where did the term 'metaverse' come from?
The metaverse is actually not new at all. The term comes from Neal Stephenson's 1992 sci-fi novel Snow Crash, where is was used to describe a VR successor to the internet. It's actually a similar concept to William Gibson's cyberspace (Burning Chrome, 1982) though since cyberspace has entered general usage to talk about the internet, an alternative was needed.
Who is talking about the metaverse and why?
Facebook's Mark Zuckerberg, in a virtual call with employees, said the company's work would focus on products for communities, creators, commerce and virtual reality. "What I think is most interesting," he said, "is how these themes will come together into a bigger idea. Our overarching goal across all of these initiatives is to help bring the metaverse to life." He went on to describe it as an "embodied internet".
Zuckerberg isn't alone. In January, venture capitalist and writer Matthew Ball (who was previously head of strategy at Amazon Studios) penned an article on the characteristics of the metaverse. And Microsoft's Satya Nadella mentioned the "enterprise metaverse" on a call in late July. A near 20-year-old term does not suddenly crop up among a handful of exalted tech names without becoming either a trend (or a source of derision).
Metaverse: trend or bust
It's too early to say whether Silicon Valley is jumping the gun on the metaverse. It certainly doesn't sound like the sort of phrase you can imagine explaining to your grandparents with a straight face or casually mentioning during conversation. But you could say the same of robotic process automation, which is big business. Whatever the status of the phrase, the theme – of tying together disparate, or at least separate, tiers and types of technology into a connected whole seems completely in line with industrial technological trends. Let's hear it for the metaverse, and hope the phrase is used as sparingly as 'cyberspace'.