What open source can teach us about remote working culture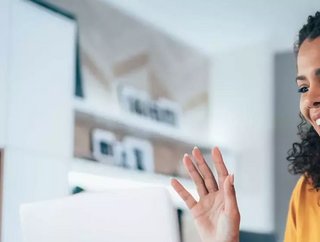 For many businesses, the pandemic has created a new reality of working, with millions being forced to adapt to remote working overnight...
For many businesses, the pandemic has created a new reality of working, with millions being forced to adapt to remote working overnight. Businesses are learning to operate and communicate with their colleagues and clients in different ways, adopting new tools to stay connected and facilitate collaboration in their remote teams. As we get to grips with this new normal, one of the main challenges for businesses is how they maintain a strong company culture that supports their distributed workforce. 
First, it's important to recognise that this isn't 'business as usual' and it's not realistic to replicate an in-office experience in a virtual setting. We're all settling into this new reality differently, everyone has a unique set-up, and we've having to build a new culture from inside our homes. 
As most of us have come to appreciate in the past few months, the office has many advantages from a company culture perspective - interacting on a daily basis allows relationships to strengthen, and it can be easier to feel a sense of camaraderie among colleagues and for creativity to flow. Unfortunately, you can't transport the benefits of human interaction to a remote workforce.
However, we can take inspiration from the open source community when developing a remote culture. Open source communities are distributed by nature, consisting of developers scattered across the globe who are brought together by a shared purpose and desire to innovate. Different open source communities develop their own unique cultures, and they often establish rules and best practices to help their community thrive without stifling creativity. 
Build culture around trust and freedom
One of the main takeaways from the open source approach is that it's rooted in trust and freedom, principles that remote workforces should look to embrace. The nature of working remotely requires (and encourages) companies to put more trust in their employees. This is an opportunity to bring the focus back from the dreaded face-time culture to what's important - delivery and results. If you are more concerned with your team being online for a certain period of time, you're missing the point.
Open source communities are able to innovate because they are not tied to rigid processes or length of time spent on projects. Rather, individuals enjoy the freedom to work on ideas in the way that suits them best, and this approach helps drive projects forward. 
Freedom is one of our core values at Red Hat. We know that having the ability to freely exchange opinions, ideas and expertise, is what inspires meaningful progress. All of our employees are currently working from home, and they have the freedom to work in the way that best suits their unique at-home situation.. 
By empowering workforces to take control of their work day, working when and how they choose, coming up with solutions in the way that makes sense to them, companies will find their staff are more productive, and likely more creative. For this to happen, rigid barriers and excessive supervision need to go.
There is no one-size-fits-all model
Most companies will have an umbrella set of values for their organisation, but these will be implemented locally across different teams, reflected in different cultures. Cultures will differ between international offices as well as between departments within each office. The culture of a team in Brazil will look very different to one in the UK. Accounting teams will share a different culture to those in public relations or marketing. But the core values promoted at an organisational level should be consistent.
We should consider the current work-from-home model as being another derivative of company culture, and an opportunity to explore benefits that we might otherwise not have discovered. At Red Hat, we've enjoyed finding new ways of staying connected during the lockdown period - from remote yoga sessions to virtual coffee breaks and after-work socials. Like many other organisations, the pandemic has forced us to find new ways to bond with colleagues and foster those relationships. 
The lockdown will end at some point, and most of us will, eventually, return to an office. Rather than bouncing straight back to the way we worked pre-Covid, now is the perfect time for companies to reevaluate their culture. A good starting point is to embrace the aspects of remote working that have worked well and do away with the things we won't miss about office life. Going forward, let's enjoy the best of both worlds.
By Jan Wildeboer, EMEA Evangelist, Red Hat