What will the post COVID-19 office look like?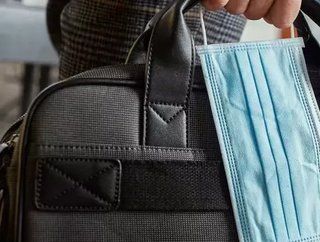 We take a look at how some companies are using innovative technology to ensure a safe return to work...
 Whilst some companies like Google are allowing employees to work from home until summer 2021, many companies have opted to bring employees back into the office and accelerate towards the "new normal."
Many businesses need to bring employees back and off of furlough to allow for them to survive and make a profit, but they also need to take into consideration the safety of their employees and how to go about ensuring that all employees feel safe in the workplace, from adopting innovative technology that track which rooms you use to simply key fobs to clock in rather than fingerprints.
The real estate giant, Apleona, has developed a smartphone warning system which is already in use in its office.
Each room in the company's office building has a unique QR code that employees scan when they enter the room, this then creates a user ID for the employee and creates a cookie in their smartphone. 
The employee will then be alerted if they entered the room that a COVID-19 positive individual has also entered. 
Another company adopting innovative technology to return to work after the COVID-19 pandemic is Black & Veatch. 
The company has been hit hard by the pandemic as its 10,000 employees have had to adopt remote working for a number of months, so the company is eager to get its workers back quickly and safely.
Black & Veatch is providing digital solutions for its employees which entails health assessments, track and tracing and testing results.
The company is also using advanced tracking analytic tools to keep track of cases and keep all employees safe.
Whilst it is good to be returning to normal slowly but surely, many people will not be returning to a job unfortunately. 
For more information on what to do if you have lost your job, click .