Which Technologies Survived the Pandemic?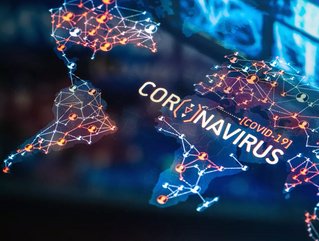 Winners are formed under pressure. Here's the good, the bad, and the future of tech following COVID-19
Roger Cheng from c|net recently assembled a quick list of the technologies that helped and hurt us during the 2020 pandemic. We often write about technology as if it lives in its own world, inhabited solely by the likes of Tesla, Apple, Amazon, and Microsoft. Yet nothing could be further from the truth. Technology reflects our political realities—one must only think of the massive scandals caused by U.S. politicians on Twitter—and raises moral questions about race and society, as video footage of George Floyd's death showed the world. 
Halfway through 2021, here's where we're at with the best and worst technology has to offer. 
The Good: Zoom and Gaming
Lockdowns provided citizens with plenty of time to reconnect with family, pursue high-quality gaming trends, and invest time in their favourite Netflix shows. The sheer prevalence of video chatting and other time-fillers may shrink somewhat as everyone returns to full-time work in the office, but habits die hard. Certainly, international businesses will hold more Zoom meetings rather than fly halfway around the world. 
Gaming also gave users an outlet for pandemic stress. Of course, it had its flaws: screen fatigue, eye strain, and a lack of in-person interaction. Yet as the BBC noted, "gamers—particularly in Gen Z—have perfected the art of building communities in and around video games. Gamers don't just compete with strangers on the internet, but forge genuine, enduring friendships". 
The Bad: Cybersecurity and Misinformation
On the flip side, governments are still failing to recognise the threat of cyberattacks. It may be that many representatives, councils, and leaders aren't informed about how to proceed—but that's no longer a valid excuse. The military battles of the future are just as likely to involve large-scale cyber-attacks or election interference as they are drones or nuclear weapons. And, according to The Brookings Institute, "5G networks create a greatly expanded, multidimensional cyberattack vulnerability". 
Along with the threat of cybersecurity, citizens faced an overload of misinformation in 2020: fraudulent unemployment insurance claims, political fake news, and rampant cases of false or misleading claims about vaccines on social media. Social networks have started to clamp down, but as Cheng said, "they're fighting a five-alarm fire with a water gun". 
The Future: Clean Energy and Vaccines
But it's not all bad. The number of electric vehicle companies is exploding: General Motors will invest US$27bn over five years, Ford will double its EV investment to US$22bn, and United Airlines will work with Archer in a US$1bn order for electric air taxis. Companies will first have to cope with the global semiconductor shortage, but Elon Musk still has competition. 
Finally, the best for last: vaccines. Thanks to the countless scientists and laboratories who worked around the clock, the COVID jabs may be humanity's greatest 21st-century success. Developed during the height of the pandemic, the messenger-RNA (mRNA) solutions pioneered by Pfizer and Moderna not only launched the global immunisation effort but unlocked genetic solutions for the future. And that's a wrap.